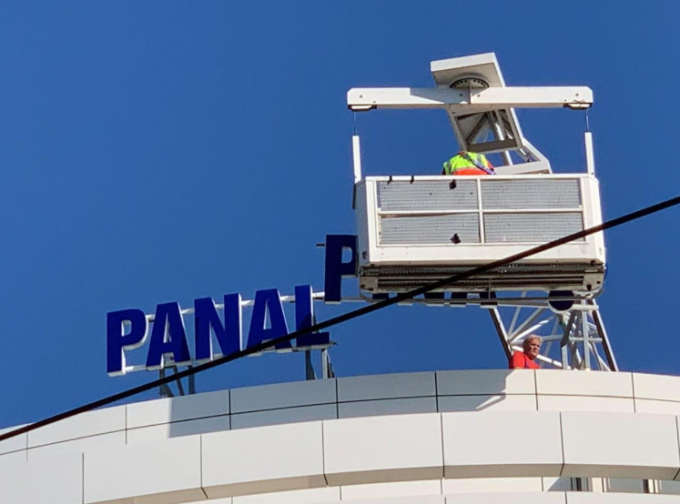 Images of the Panalpina sign being removed from its Basel headquarters last week triggered an outpouring of sadness on LinkedIn.
Many accuse DSV of "destroying a proud and profitable company".
One writer noted: "A bizarre picture which symbolises the humbleness of destruction. Sure if you follow the money, you'll find the answer to what happened, but the harm this has caused for so many families and the impact of so many personal lives, it is hard to describe in words, totally unnecessary."
Another said: "The spin and gloss in the press, and internally at PAC, was all about a joining of forces. Now the truth has revealed itself."
Several of the respondents had been staff made redundant in one of the waves of cuts triggered by the DSV takeover.
"Many of us were shunted out, and we are still struggling to find a way out with all our commitments. And it has impacted our personal lives , we are left with a sense of defeat, especially because we feel let down by the people who we stood with all through these years."
Yet another wrote: "Panalpina will remain in my core, it wasn't an organisation it was a university….it's heart-breaking and sad to see that blue majestic logo go down."