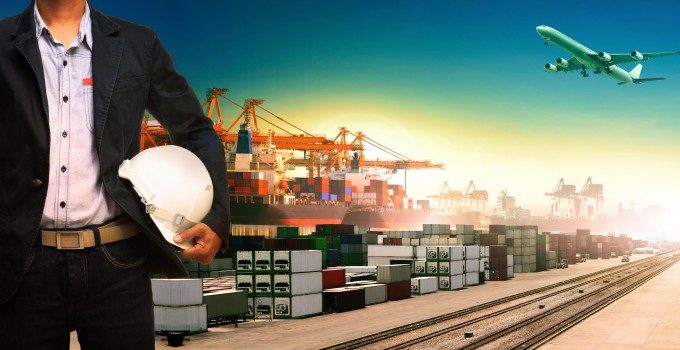 Congestion at the key Filipino gateway of Manila could have a long-term solution in the form of a new offshore container terminal at the Sangley Point area of the city.
As congestion levels in the port continue to worsen – Maersk's intra-Asia subsidiary, MCC Transport, claimed its vessels have to wait 12 days to be served at the port's north terminal – the Philippine government is in the final stages of considering plans to build a huge new combined airport, seaport and logistics complex on reclaimed land.
The project now has just one last level of approval to hurdle – clearance from the National Economic and Development Authority, chaired by President Benigno Aquino.
President Aquino has about a year and a half left of his six-year, non-renewable term and will need to sign-off the project before he leaves office.
The ambitious project would see some 2,000ha reclaimed and three artificial islands created in Manila Bay, with a container and liquid bulk port on one, logistics and light manufacturing zone on another and an airport on the third.
Air traffic in the Filipino capital is almost as congested as container traffic, and its aging Ninoy Aquino International Airport is operating at capacity.
Running the project is the All-Asia Reclamation and Resources Corporation, a partnership made up of local firms and international groups, including Hamburg terminal operator HHLA, and speaking at the Intermodal event in Rotterdam last week, chief operating officer Rommel Gavieta said the initial annual capacity of 6m teu  would be expanded to 15m.
"From the day that we sign with the government, it will take two-to-three years to reclaim the land and another two-to-three years to build the facilities," he said.
He added that the total cost would be in the region of an eye-watering $30bn.
Meanwhile, local port operator ICTSI, which controls most of the terminals and cargo moving through Manila, recently announced that it had received government approval to add a 20ha extension to its yard area at Manila International Container Terminal (MICT) and develop a new 21ha inland container depot at Laguna, which would add 250,000teu capacity to MICT.
ICTSI head of Asia Christian Gonzalez said the operator also planned another berth at MICT.
Altogether, ICTSI has the right to reclaim another 100ha around its facilities, said Mr Gavieta, but he added that it was unlikely to exercise this right.
"ICTSI's existing concession to operate MICT container facilities expires in 2035, and between now and then there's no room for growth. There is no capacity in the road network so there is simply no point in expanding the current facilities," he said.
The lack of capacity in the surrounding roads has long been considered to the root of the problem for one of Asia's most densely populated cities.
Responding to criticism over the mounting congestion earlier this year, Mr Gonzalez said: "What is lacking, and what has been lacking for the last few decades, is road infrastructure. Congestion on land is largely a result of lack of road infrastructure to match the growth of the economy. The low utilisation of our ports is likewise driven by poor road infrastructure."
According to a study by Japan's International Co-operation Agency, the population density in Manila in 2010 was worse than any other major Asian city, amounting to 191 people per hectare. In contrast, Seoul has 170, Tokyo and Jakarta 131 and Shanghai 120.