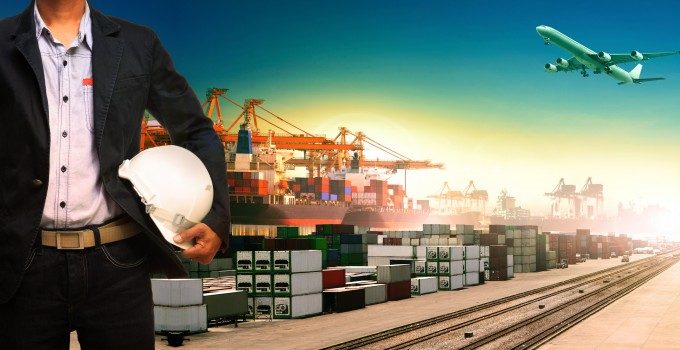 Manchester Airports Group (MAG) has submitted an outline planning application for the development of a £100m World Logistics Hub in the southern part of Greater Manchester's Enterprise Zone at ManchesterAirport.
Creating between 1.2- to 1.4-million square feet (sq ft) of new logistics space, the proposed Enterprise Zone development will generate more than 1,800 new jobs for local people over the next ten- to 15-years, in addition to jobs associated with the construction process.
The North West of England currently produces approximately 60% of theUK's industrial output, a significant proportion of which is exported. World Logistics Hub will seek to capitalise upon this output, combining with the Airport's existing cargo facilities at the adjacent World Freight Terminal, to create a world-class logistics district.
The proposed development programme is for a mix of medium- and small-sized logistics units ranging from approximately 7,500 to 200,000 square feet across a 36.9-hectare (91.2-acre) site next to Junction 6 of the M56 motorway, and close to the existing airport freight area. The new buildings will all be all designed and constructed to the highest possible BREEAM and LEED environmental standards.
Arranged around a simple road system with two primary landscaped boulevards, World Logistics Hub will provide a full range of air-to-road transfer, assembly and processing activities for freight forwarders and other logistics business with easy access to the Airport's apron, train station and theUKmotorway network.
The proposals also include 14.8-hectares (36.6-acres) of new landscaped areas and habitats surrounding the site, which will link with the Airport's existing successful landscape and habitat management area, to ultimately create a network of rich and varied natural habitats extending to some 450-hectares (1,112-acres).
John Atkins, MAG's Airport City Director, said:  "This scheme will create a sustainable commercial product of international significance that will provide high quality and well-connected logistics facilities with access to the global marketplace and a population of over 24m people within a two-hour drive time. This connectivity will create an exceptional opportunity to improve international trade, cut transit times and drive more efficient, sustainable supply chains whilst supporting the local community, increasing employment opportunities and stimulating economic activity in theNorth West."
Primary access to World Logistics Hub will be via theA538 Wilmslow Road, with junction upgrades made atSunbank Lane. It will also benefit from the existing plans to improveRunger Laneand increase the capacity of Junction 6 of the M56 to accommodate airport traffic.
ManchesterAirportis theUK's fourth busiest airport by flown cargo volumes, carrying over 107,000 tonnes of import and export freight and mail in 2011. Handling freight-only aircraft, as well as cargo carried in the holds of passenger planes, World Freight Terminal is currently home to five industry-leading cargo handling companies and around 50 freight forwarding and logistics providers, as well as airline offices, sales agents and EU approved Border Inspection Post facilities. It currently provides a total of 675,000-sqft of warehouse and office accommodation, with more than 1000 people employed across the 57-acre site.
World Logistics Hub is located in the southern part of Greater Manchester's Enterprise Zone. Designated as an Enterprise Zone by the UK Government in March 2011, it is centred on theAirportCityproject, which aims to transformManchesterAirportfrom a regional transport hub into an international business destination in its own right, attracting global businesses that would not have otherwise located in the region, or even theUK.
The £650mAirportCityscheme – the first of its kind in theUK– was unveiled by Chancellor of the Exchequer, George Osborne, in January 2012.  Around 1.5 million sq ft of office space; 650,000 sq ft of advanced manufacturing; around 2,500 new hotel beds; and up to 100,000 sq ft of retail and leisure, will also be developed on land surrounding Manchester Airport's public transport interchange and to north of the M56 spur road. This northernAirportCityzone will be linked to the passenger terminals and the coach, bus and rail hub by a series of wide landscaped green bridges, based onNew York's elevated urban park, the Highline.
The wider 116-hectare Enterprise Zone – which also includes MediPark at University Hospital South Manchester, Wythenshawe town centre and a series of smaller, surrounding, opportunity sites – will create up to 20,000 new jobs over the next 15-years. A new Metrolink extension linking Wythenshawe and the Airport to the wider network is currently under-construction; and alongside the Airport's existing public transport links will ensure that jobs created at the World Logistics Hub are highly accessible.
The outline planning application, submitted to Manchester City Council, follows consultation by Manchester Airports Group with local residents and businesses. For more information see: www.airportcity.co.uk
-ENDS-
For more information contact the MAG press office [email protected]