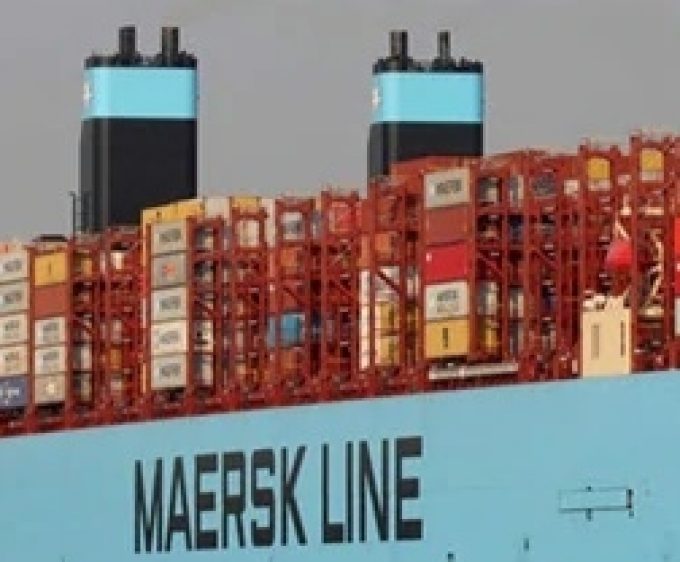 While many liner operators and tonnage providers have been on a vessel-ordering spree, with orders equivalent to around 23% of the current fleet, Maersk Line has said it would be "disciplined" in its newbuild strategy.
Even after losing its crown as the world's largest liner operator to MSC last year, the Danish carrier will not embark on aggressive newbuilding or second-hand ship purchases.
At the Marine Money Singapore conference today, AP Møller Maersk Singapore MD Rene Piil Pedersen reminded the audience that liner operators had suffered weak earnings in the decade prior to Covid-19, and it was the pandemic precipitating logistical bottlenecks that helped push up revenues.
Mr Pedersen said: "2021 was a fantastic year for liner shipping, but maybe the last decade was not so fantastic, so (we have) a word of caution. We won't go on a spending spree. Our strategy is to basically keep the fleet capacity we have today, at around 4.3 million teu."
Last year, Maersk Line ordered a dozen methanol-fuelled 16,000 teu ships from Hyundai Heavy Industries to be delivered from 2024 to 2025. The Danish giant also ordered a 2,100 teu methanol-fuelled vessel from Hyundai Mipo Dockyard and, after delivery in mid-2023, it will be deployed on the Baltic shipping route between Northern Europe and the Bay of Bothnia.
Mr Pedersen added: "We'll probably continue to renew our fleet, but in a more constant way than in the past. In a perfect world, I would like to make it a non-event when we order vessels, because it's a fleet renewal to tap into our decarbonisation efforts."
To find out more on Maesrk's sustainable strategies, check out these clips from the Deep Dive podcast.
On decarbonisation:
On methanol: