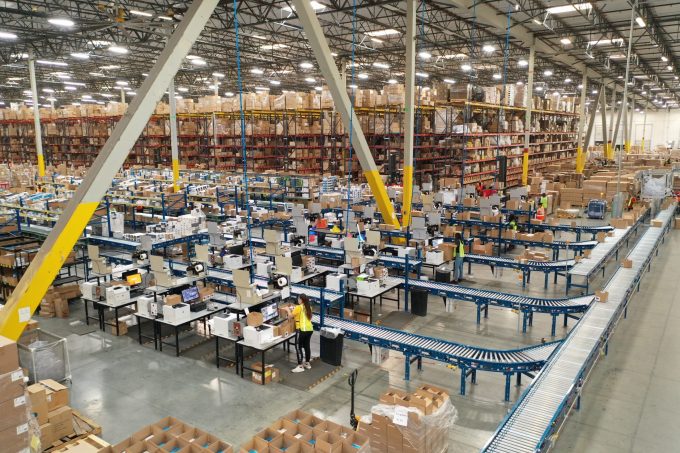 Maersk will double its North American warehousing and distribution capacity with the acquisition of US firm Performance Team in a deal valued at $545m – a figure that includes some $225m of warehouse lease liabilities.
The takeover will see Maersk's North American warehouse portfolio leap from 22 sites with a combined area of 563,000 sq metres to 46 sites and 1.36m sq metres.
Last year, California-based Performance Team turned over $525m, with adjusted ebitda of $90m, offering end-to-end supply chain solutions across B2B and B2C channels within the retail, wholesale and e-commerce sectors. Profits have grown 17% a year for the past four years.
The deal is part of Maersk's "end-to-end integration strategy" to expand into other areas of the supply chain.
"Performance Team's expertise, market reputation and scalability will create significant performance gains for our customers that grow and complement our existing Maersk Warehousing & Distribution product in North America," said Narin Phol, regional managing director of Maersk in North America.
"We are especially excited to strengthen our e-commerce fulfilment capabilities since many of our retailers are looking to grow online retail sales," he added.
Maersk estimates the global size of the warehousing & distribution sector at over $200bn, with the North American market valued at $50bn.
"There is a significant growth opportunity for third-party warehousing and distribution players, as only a small part of the sector in North America is currently outsourced, and e-commerce is growing 12% annually," the company added.
"Joining a global container logistics leader like Maersk is the ideal fit for Performance Team's future growth, our customers and associates," said chief executive Craig Kaplan, who will continue in his role after the transaction closes.
"Maersk has a significant presence here in the US. They have a continuous improvement mindset, like ours, and together we can clearly deliver attractive logistics solutions that make our customers more competitive while ensuring our employees grow with the business," Mr Kaplan added.
The deal is subject to regulatory approval and is expected to close on 1 April.