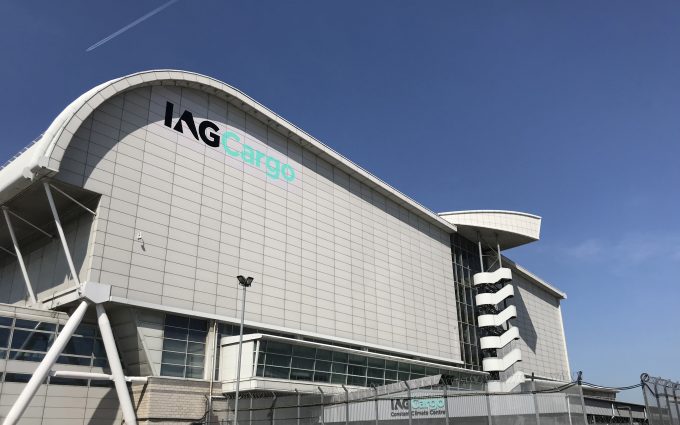 In terms of timing, the start of last year was a good point to take on the top seat at any of the world's air freight carriers.
And that is when Lynne Embleton was appointed chief executive of IAG Cargo, after Drew Crawley, little more than a year into the job, was whisked back to the passenger division.
2017 proved one of the most prosperous years in the sector's recent history and, 12 months down the line, Ms Embleton, who was formerly British Airways' managing director for Gatwick, was able to report an 8% upturn in revenue.
"The overall sense is that it has been a busy year, a phenomenal year for freight," Ms Embleton told The Loadstar.
"There have been big moves within the cargo department, with significant growth in the cargo product, and the launch of Zenda."
A door-to-door, cross-border e-commerce delivery platform, Zenda is the carrier's first full-on foray into the e-commerce sector. And while Ms Embleton pointed to it as one of several pillars of success during her time in charge, the initial launch was a little muted.
Coming out in the third quarter of 2017, it wasn't until early 2018 that news of its availability properly began circulating.
"We demo'd it so we could look at both our business and the needs of our customers to make an assessment on how it could best fit into our operating model," she explained. "[But] Zenda is up and running."
Another launch – announced under predecessor Mr Crawley – which began early on into Ms Embleton's tenure was the carrier's Constant Climate Critical product.
Designed for emergency shipments, the non-offloadable Critical product offers guaranteed space, albeit for a higher rate. Considering the dearth of capacity towards the end last year, it's unsurprising this saw success in 2017.
But Ms Embleton objected to the idea that it was short-termism to offer guaranteed space at a higher cost during a time of short capacity.
"It is key customers that use the service – our capacity is not stretched as most of these are small shipments under 300kg, allowing us to sensibly manage our capacity in response to customer demand," she said.
"The Critical product has proved popular. We have had over 4,000 orders to date, proving it is much needed by the industry – a lot of these orders are parts for production lines or linked to Formula One.
Looking forward, she said, the focus is very much on digital products, describing the carrier's agenda as "technology driven". However, while data and technology remain a main pillar in IAG Cargo's agenda, Ms Embleton said the carrier would not be taking a lead from its German counterpart.
Last month, Lufthansa Cargo announced a charge for shipments flying under paper air waybills (AWBs) in an attempt to drive up adoption of electronic AWBs.
"The e-freight agenda is huge for us, but AWBs are not the only paper documentation within the industry," said Ms Embleton. "There are others that still need addressing, and [as it stands] we have not yet made a decision regarding possible charges for paper AWBs."
And what else does Ms Embleton and the team have lined up for IAG Cargo? Fleet expansion remains incredibly important, she said. While there was no news in terms of freighters, she noted that "cargo-friendly" aircraft continue to be added to IAG's fleet with future deliveries of the 787-10 and A350 due.
This fleet growth would continue, she added, with new aircraft being added "every month", while also developing and expanding its facilities.
"We are investing in a new cool chain facility at our Madrid operation and our new premium facility is currently under construction at LHR," she continued. "We are looking at new tracking technologies – of particular note is the new warehouse management system we have coming in; there's momentum behind us."
True to form, however, tightly managed IAG Cargo did not elaborate further. The market will simply have to wait and see how this "momentum" is used by the IAG team.