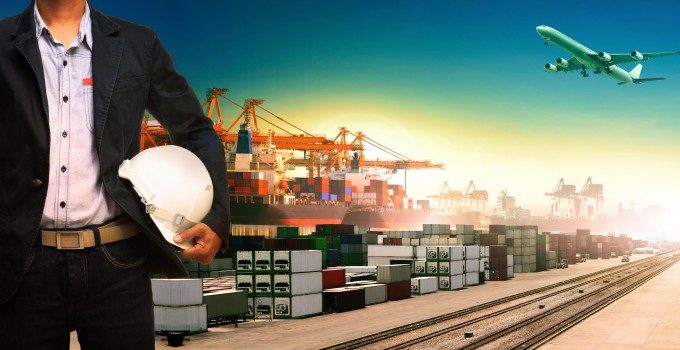 Lufthansa Cargo Charter is to be folded into Lufthansa Cargo during the first quarter of next year, The Loadstar has learnt. The decision to integrate the standalone subsidiary was taken by the executive board earlier this month. While it is understood that LCC's senior management will continue to work on the charter business, other roles for the 30-strong staff will be found within the Lufthansa Group.
"The process has just been started," confirmed Michael Göntgens, spokesman for Lufthansa Cargo. "During the next quarter we will be working on the details for the realignment."
He declined to reveal whether this would mark the end of the brokerage part of the business, and whether the group would now market only its own aircraft. "We want to focus on the charter business as it's important. We will spend the first quarter looking at the right way to operate and we will analyse all the options," said Mr Göntgens.
Brokers suggest that Lufthansa Cargo Charter, as both asset provider and broker, was in a difficult position in the market, effectively competing with brokers who wanted Lufthansa aircraft.
"I didn't use Lufthansa because I felt that they were competing and that they would go to my customer," said Justin Lancaster, cargo sales director at Air Charter Service. "If the brokerage arm has gone, Lufthansa would probably get more charters from us. Hopefully we'll end up doing more with them. They've got good aircraft, so it's a good option.
"As a broker you get a free hand on who you use. But a brokerage connected to an airline is going to be affected by the perception that it has to place its own aircraft, which may not be the cheapest."
Another broker added: "You always wanted to make the point to them that you didn't want them to broker another aircraft – just to look for capacity in their own fleet. There was always a slight concern that if you spoke to them they would use the market intelligence competitively."
The charter market has faced a tough year, with overcapacity in the scheduled business creating tough competition. "The usual patterns in the charter market have changed, and there is no longer huge charter demand," admitted Mr Göntgens. "The year was weak from a demand perspective.
"Charters will remain a substantial and important part of our business, it's just that the way it is organised will be different. We are always analysing ways to improve the business."
While Lufthansa Cargo wouldn't be drawn on the financial results that its Charter division was expecting this year, last year it reported a pre-tax loss of €400,000.
Earlier in the year, sources at Lufthansa Cargo Charter admitted that the market was challenging, with competition from the Middle East driving down prices.
In particular, players pointed to Saudi Cargo's charter division, which has been offering keen pricing, and as a result has taken much of the diminishing market share.
"Saudi's prices are really sharp," revealed Mr Lancaster. "If you are up against them as an airline, it would be very hard to compete on price."
Jamie Peters, head of cargo charters for Hunt & Palmer said: "The Middle Eastern carriers are always competitively priced and open to discussions and negotiation. One or two are ultra competitive. They are not charities, so they must be happy to do business at that price, and they must be happy with the margins they are achieving."
Dr Andreas Otto, member of Lufthansa Cargo's executive board, speaking to reporters earlier this month, said: "From a cargo perspective the Middle Eastern carriers are not a big issue for us. Yes, they are getting bigger, but we are doing our own business. The bottom line is more important than the top line. Market share is not the main thing."
Hunt & Palmer, which launched its cargo arm in August, said it had been a difficult market for brokers but that there were still opportunities. "On certain sectors you get spikes, and off line destinations are where the opportunities lie," said Mr Peters. "There are regular runs that aren't commercially served, and special cargo can provide opportunities."
He acknowledged that rates are currently low in the charter business, however. "Commercial rates are low, so charter rates have to be as close to them as possible."
Lufthansa Cargo has had a challenging year, with Frankfurt's night flight ban limiting its freighter operations. It still has yet to negotiate full overflight rights with Russia, which prevented it from operating 11 freighter routes in its summer schedule, adding an extra hour or so to flights and a stop in Almaty.