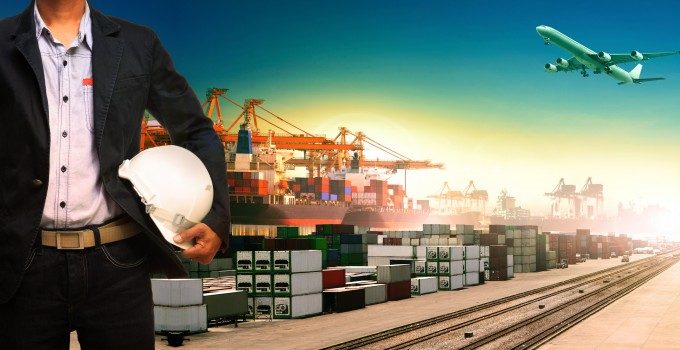 Lufthansa Cargo is eyeing a change to its pricing model, considering a switch to all-in rates, after reporting a rare quarterly operating loss.
Last week's results announcement saw the air cargo carrier make a quarterly operating loss of €68m compared with €20m a year earlier.
"Some airlines altered their pricing models at the beginning of the year, taking the first step towards all-in rates that no longer show the fuel surcharge separately. Lufthansa Cargo is observing this trend, analysing developments in pricing structures and evaluating them carefully," it said as part of the announcement.
The carrier has been stymied by strong competition, it said. While revenues increased by 2.6% to €593m, load factor dropped to 65.7% after it put on an extra 5.5% of capacity. Freight volumes grew a meagre 1.8%.
WorldACD, however, has reported that year-on-year volume growth for Europe-originated traffic grew 5.9% in June, against a fall of 1.2% in May. That rise – not reflected in Lufthansa Cargo or IAG Cargo results – supports anecdotal evidence that many carriers, particularly Chinese and all-cargo airlines, are chasing market share by cutting rates in a soft second quarter.
"The slight upturn towards the end of 2014 continued in the first half of 2015. Demand on global airfreight markets picked up in the first quarter of 2015, but lost momentum in the second quarter," Lufthansa said in a statement.
"Competition on global airfreight markets remains intense. Airlines from the Middle East and Turkey, especially, are increasing their freight capacities, particularly due to their many new passenger aircraft. Faced with these market conditions, Lufthansa Cargo focuses on the utmost quality and flexible capacity management."
It would appear competition and overcapacity has also impacted IAG Cargo, which reported a 1.4% drop in volumes in the second quarter, while it declined 2% in the first half – although last year's figures reflected the reduction in freighter operations after it terminated its Atlas Air lease on three 747-8Fs in April.
The carrier, which implemented an all-in rate structure earlier this year, does not publish profit or loss figures, but said its revenue grew 8.8% in the second quarter to €259m, boosted by favourable currency movements. First-half revenue grew to €505m, up 3.5%.
Steve Gunning, CEO, said the results showed resilience. "Over the last three years, IAG Cargo has been on a relentless drive to restructure our business and implement an operating model that performs well during market fluctuations," he said.
"On the back of a strong Q1 and a softer Q2 market, IAG Cargo has delivered a set of results that demonstrates the resilience and adaptability of our business."