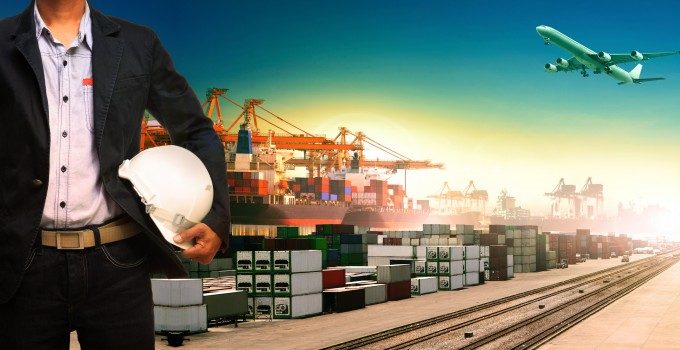 The world's largest manufacturer of beauty products, French company L'Oréal, has been on a five-year plan to completely overhaul its supply chain to cope with new trends in consumer behaviour and new purchasing technologies.
The company's corporate head of supply chain, Emmanuel Plazol, told delegates in a keynote speech at today's Gartner supply chain conference in London, that the group had had to change its traditional distribution by channel approach to keep up with the way demand was evolving.
"Our customers, beauty product retailers, face new challenges from consumers with quickly evolving expectations – the beauty consumer base is shifting, due to the booming middle class in emerging markets and the increasing age of consumers in developed markets.
"We also have to take into account the way the digital age has changed buying habits and the environmental impact of our production," he said.
The group's products are divided into four categories – professional products that are sold to hairdressers; consumer products that are sold on the high street; the L'Oréal Luxe brand offered at department stores; and the active cosmetics products that are sold through pharmacies – and each has traditionally had its own separate distribution channel.
"Our current approach of segmenting by distribution channel needed to evolve," Mr Plazol said.
The group's global supply chain employs around 7,000 people serving 130 markets, fulfilling about 16m orders annually. It operates 150 distribution centres globally serving some 40 factories, with around half operated in-house and half by third-party logistics providers.
Mr Plazol said the supply chain re-design had led to an improved sales forecast accuracy rate of 60% in 2009 to 71% this year, while the costs of logistics had declined and it had increased shipments over the same period by some 40%, while only adding seven new distribution centres.
Key to the efficiency improvements was the closer involvement in supply chain executives in the sales forecasting activities that are normally the preserve of sales and marketing teams.
"We thought the transformation would come only if our supply chain was close to the markets and customers, and was end-to-end. And for this happen our supply chain had to cover from the customer to the factories.
"In each market we now have supply chain teams dedicated to customers and reporting directly to the general manager of the market, and we can thus build proximity and accountability of the supply chain to both sales and finance.
L'Oréal implemented a series of new IT visibility platforms that allowed supply chain teams to see on an item by item level how sales were performing in customers' facilities – which gave an insight into various factors such as how price promotions were performing, and led to an overhaul of how sales forecasts were put together.
"We are now a real part of the business – before, the sales forecasts were a translation of the general financial trend; now the sales forecast drives [our understanding of] the financial trend," Mr Plazol explained.
However, it has not been a simple process, he admitted. "It has been very, very difficult. We tried to jump too high at the beginning – we originally had two objectives: to improve the quality of data and also make some productivity improvements in data management.
"This was a big mistake – we created a very complex process and tools, and to deploy the new workflows was a nightmare. So went back to concentrating on quality of data," he said.
The subsequent deployment of its MyPoS system that monitors stock levels on retailers' shelves has hugely increased the granular visibility of its supply chain, leading to better on-shelf availability in high-selling products and lower volumes in categories which aren't selling as well.
"The process of factory-to-customer is now orchestrated by the supply chain with the help of sales, marketing and finances departments. We don't create numbers just for operations, but to control the business," he said.
Mr Plazol added that the MyPoS system had largely been rolled out in Europe and the Americas, while deployment in Asia would take rather longer.
Last year the company had sales of just under €23bn.