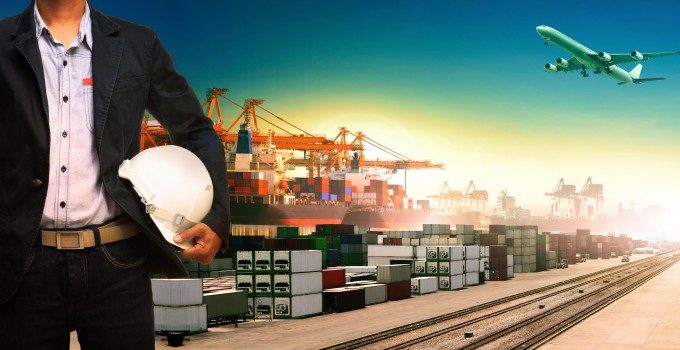 London Gateway has secured its first deepsea east-west service following the G6 Alliance decision to include the port in the European rotation of its transatlantic PA2 service.
The first sailing will be the Margrit Rickmers, chartered by Singapore-based alliance partner APL, which is scheduled to call at the DP World-operated port on May 14.
Rotterdam, Bremerhaven and Le Havre are the service's other European ports of call, before New York, Norfolk and Charleston. Miami, Jacksonville and Savannah are included on the eastbound rotation.
There has been mounting speculation in the UK in recent weeks that the country's newest container terminal was set to win its first east-west service as the G6 partners had left the UK call for two transatlantic services undecided when it announced its latest service offering a few weeks ago.
The AX1 Atlantic Express Service will call at Southampton, which effectively means that by taking the PA1 service, London Gateway has secured its first win over Felixstowe.
A UK manager of one of the alliance members said the decision was partly motivated by a desire on the part of some partners to consolidate cargo at London Gateway.
For example, G6 alliance member MOL is also part of the SAECS service between Europe and South Africa that was the first service to call at the port, and the addition of the transatlantic service would allow it to combine US and South African cargo flows.
Equally, Hapag-Lloyd will this week, in combination with Hamburg Sud, launch two Europe-Latin American service and one Europe-Indian subcontinent service.
This morning the port also announced that feeder operator Xpress Container Line will launch a three-times a week feeder service between London Gateway and Dublin and Liverpool on May 18, the base cargo of which is understood to be from APL.
Yesterday, the port also completed on a joint-venture deal with the world's largest industrial property developer ProLogis, which will see a 31,500sq metre facility built on the ports' logistics park on a speculative basis – the first speculative warehouse development in the UK since the onset of the recession.
ProLogis UK managing director Andrew Griffiths said: "We are putting this capacity into the business because we believe it will be attractive to our customers – this will be the first standalone opportunity for shippers in the UK for a number of years."
The Loadstar understands that under the terms of the deal, DP World will retain ownership of the property, while ProLogis will fund the development.
It adds to a growing sense that the port is growing the cluster of its activities. Last week container maintenance specialist Pentalver announced that it is to set up a new depot adjacent to the port, while container haulage Maritime Transport has also decided to base 20 trucks at the terminal, while both Freightliner and DB Schenker are increasing the number of trains serving the terminal.