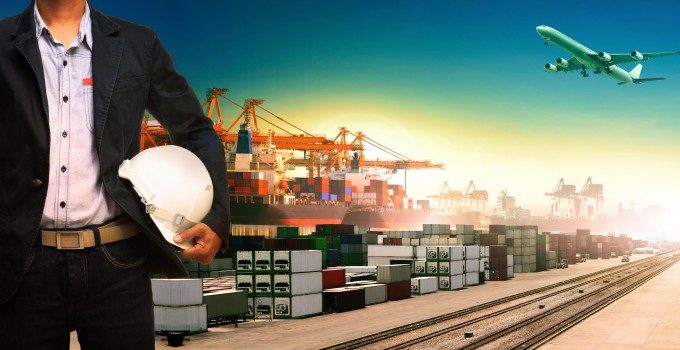 LNG-fuelled containerships could offer operators considerable cost savings when the price of traditional fuel rises again, according to one leading German shipowner.
Speaking at last week's JOC Container Trade Europe event in Hamburg, Keno Eden, project manager at shipowner Nordic Hamburg, which has six LNG-fuelled feeder ships on order with a Chinese shipyard, claimed an operator could enjoy a reduced fuel bill of $55,000 on a 12.5-day North European feeder loop within the region's Sulphur Emissions Control Areas (SECAs).
The six 1,400 teu vessels on order by Nordic Hamburg have been placed on long-term charter with Finland's Containerships Group and are expected to be deployed on a loop that runs from the Baltic ports of St Petersburg and Riga down to Rotterdam and up to the UK's Teesport.
The current average fuel price of heavy fuel oil (sulphur oxide-heavy shipping fuel that has been banned in the Channel, North and Baltic seas since the beginning of this year) is $230 per tonne. This compares with $440 per tonne for SECA-compliant marine gas oil (MGO). But the price of LNG is currently $250 per tonne.
"Compared with vessels burning MGO, the new LNG vessels will offer cost savings of $55,000 per trip," Mr Eden said.
"The development of SECAs in Europe is a real game-changer because it leads to a significant cost increases, but it's also an opportunity in the push for LNG fuel. The technology is ready; emissions are down; it means reduced costs in ports; and there are no residual costs such as waste disposal of water used in scrubber systems," he added.
In addition, the design of the vessels will mean they are better suited at combining feeder and shortsea cargo flows, as they will boast the highest number of 45ft container slots (639) and, according to vesselsvalue.com, some 329 reefer slots.
The first vessel is expected to begin sea trials next year and enter service in the first quarter of 2017, with the remaining five due to follow over the remainder of that year, said Mr Eden, adding that the owner was talking to other container operators and the market "is becoming more receptive".
However, he added, in contrast to much of the current container market – which operates on six-month to one-year charter terms – the new vessels have to be fixed for much longer.
"The capital cost of the LNG vessels is about 25% higher than for a traditional vessel, so as a shipowner we need a long-term charter. Many won't do it for more than 12 months, but having the long-term charter made the financing possible.
"With box ships that operate on fixed rotations, the demand will pick up quicker than with bulkers chartered on tramp voyages," he added.
One potential obstacle to be overcome before the first ship is deployed is the current lack of LNG bunkering facilities in the region – although Shell's decision to install a facility in Rotterdam will mean the first Containership vessels have one refuelling station on their intended deployment.
"A challenge is the infrastructure. We need more LNG bunkering facilities in the region," he said. "Initially, it won't be a problem because of the specific port rotation, but most ports also have no LNG bunkering regulations and procedures, so we will also need more political support."