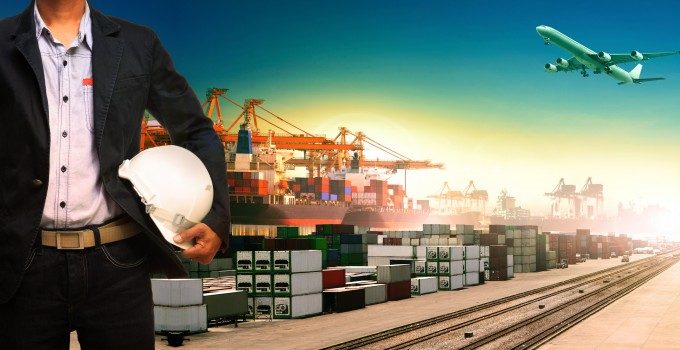 Cargo imports into Libya have dropped by an estimated 75%, according to ship operators, in the wake of a troubled economy affected by months of low oil production and a wave of violence that has pushed the country to the brink of another civil war.
"The volumes from Italy have declined some 75% during the last three months, mostly due to closure of banks in Libya," Loris Trevisan, chief executive of Italian shipping company Med Cross Lines, told The Loadstar.
This, he said, had resulted in a lack of available funds affecting the ability of Libyan importers to make payments or open letters of credit.
The Libyan economy became paralysed by reduced oil sales following year-long blockades of the country's eastern oil export terminals. This, combined with the deteriorating security situation in Tripoli, which has seen the international airport severely damaged and government institutions forced to relocate to the east of the country, forced many banks to close.
Normal banking operations have yet to resume across the board, prompting reliance on the black market.
It is not only finances that are affecting imports. Turkish firm Sana Lines said that safety problems in the capital caused by recent fighting had resulted in serious delays in Tripoli's port.
"There was no truck or inland transportation," Sana Lines' Mehmet Alioglu explained, adding that this forced the shipping line to cancel its last three port calls.
Libyan maritime and shipping expert Captain Omar Fanoush said: "The ongoing events, and shortages of electricity and fuel have caused a reduction in labour to less than 30%, so discharging rates have dropped to less than 20%, sometimes stopping altogether.
"At Tripoli port, the truck union has been refusing to transport 80% of cargo to or via locations where heavy clashes have been taking place," and he added that fears that trucks and cargo could be seized by armed groups compounded the problem.
Other shipping sources said that, at the height of the fighting in August, stevedores were afraid to leave their homes and stopped turning up to work. One businessman admitted that he had been forced to sell a shipload of grain at a knock-down price to another European agent after clocking up massive demurrage costs whilst waiting – in vain – for stevedores to resume operations at Tripoli port.
A number of warehouses and storage facilities in Tripoli and the eastern city of Benghazi have also been damaged by fighting, further affecting the country's supply chain.
Mr Trevisan said that despite the clashes the country's ports remained open, as these were the only entry point for the supply of basic products and materials.
He added, however, that it had become uneconomical for Med Cross Lines to ship to ports other than Misrata – not least because of a sharp increase in insurance premiums, since Libya was now deemed a war-risk country, and it will only call at Tripoli and Benghazi on inducement.
The impact of this reduction of cargo operations in a country that imports most of its needs, an estimated 80% of which arrive by sea, is huge. "This is impacting the price of consumables, where some items have rocketed in price and others are no longer available," Captain Fanoush explained. He added that the most serious problem was faced by the health sector, which is often unable to obtain much-needed medical supplies.
The situation in the capital appears calmer, and carriers remain optimistic that the country's shipping sector will soon return to normal. Sana Lines said it was planning to resume port calls to Tripoli from the next voyage, and Med Cross Lines said it was hoping to restart calling at all major Libyan ports within the next one or two months, and was even looking to increase the number of ships serving the country.
"Med Cross Lines has become a major player in the Libya market over the last two years, in terms of number of calls at Libya ports," Mr Trevisan said, adding that the company was established after the 2011 revolution specifically to target the Libyan market. "We are committed to remain in this market and plan to increase our presence as soon as the security situation improves and cargo flows resume to normal levels."