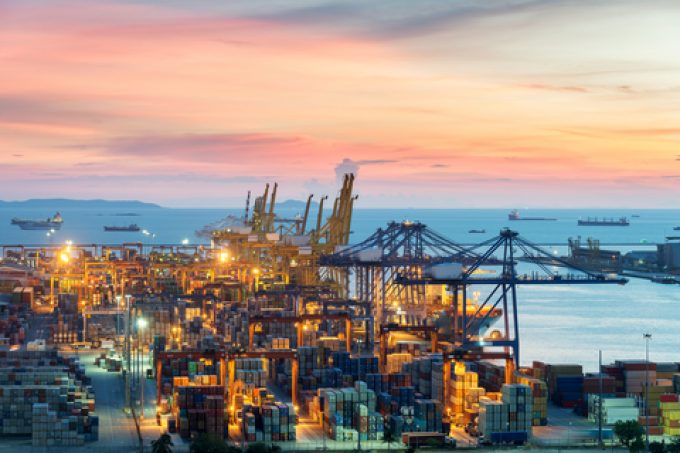 Container volumes at Thailand's Laem Chabang port remained flat last year, despite a big uptick in US-bound cargo.
According to Alphaliner, Thailand recorded a 17.8% increase in export volumes to the US in 2019, reaching 620,000 teu. This increase was second only to Vietnam, where volumes jumped 34.8% to 1.5m teu.
However, a spokesman for Hutchison Ports Thailand (HPT), the largest terminal operator at Laem Chabang, the country's key shipping gateway, said the increase in US cargo volumes had not been not replicated on other trades.
"In 2019, Thailand's export market has not shown the robust levels of growth that we witnessed in previous years," he told The Loadstar.
"The global economic slowdown, reduced vehicle exports and a strong Thai baht have been some of the contributing factors towards this trend.
"This, in turn, had a dampening impact on Thailand's container volumes, including those associated with intra-Asia trades. Conversely, there is some evidence of import volume growth due to the stronger Thai baht."
Intra-Asia services make up some 70% of HTP's Laem Chabang volumes, and the terminal operator handles around one-third of Thailand's total container throughput.
The spokesman said HPT had recorded moderate overall growth last year, "despite a rather challenging market which is expected to see Laem Chabang port record flat container handling volumes compared with 2018".
HPT completed the first phase of its newest facility, Terminal D, at the end of last year.
The terminal began operating in June 2018 at a cost of US$600m and paved the way for 14,000 teu ships to call Laem Chabang for the first time – a 40% increase on the previous upper-limit of containership capacity.
"The first phase of Terminal D includes 1,000 metres of berth at 16 metres of depth alongside, six super post-panamax quay cranes and 20 RTGCs, all operating using remote control technology," the spokesman said.
"The capacity of the first phase is approximately 1m to 1.2m teu, and in 2019, D1 handled approximately 600,000 teu. The terminal is now regularly handling 14,000 teu class vessels on a North Europe service of THE Alliance," he added.
Laem Chabang's third expansion phase has been delayed amid political uncertainty, according to local media. Originally due for completion by 2025, Terminals E and F would increase the port's capacity from 7.7m teu to 18.1m teu.
HPT has not yet said whether it plans to bid on the phase three terminals, but in the meantime the operator is pushing ahead with the development of Terminal D.
"We anticipate full completion of all phases by the end of 2023, when the overall handling capacity will be approximately 3.5m teu," the spokesman said.