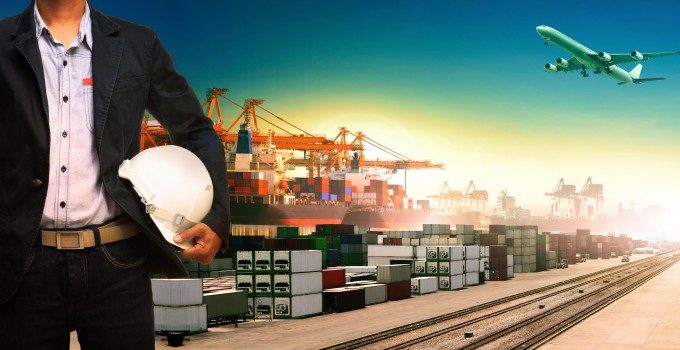 Kuehne + Nagel has announced a "good start to the year", with first-quarter EBIT rising 12% to Sfr190m (US$217m), but saw net turnover fall 1.3% and gross profit fall 0.3%.
Davy Research commented: "While slightly behind our net income target of Sfr161m, these results are in line with market estimates (net income Sfr150m)…The earnings increases were due to a focus on profitable growth, with the overland business ending the first quarter clearly positive. Air freight and contract logistics also recorded improved results.
"There was a slight decrease in net turnover to Sfr4.12m (from Sfr4.18m) and gross profit Sfr1.53m (from Sfr1.53m), resulting from planned adjustments in warehousing capacities, rate deterioration and margin pressure in sea and air freight, as well as the negative currency impact."
On the ocean, the leading freight forwarder saw volumes grow 7% year on year, while the industry average was 3-4%, but it noted that rate volatility continued to be a challenge. Volumes in Europe to North America and Asia increased substantially, but Latin America was weaker.
Airfreight held its own, with volumes up 1.4%, with rises recorded in Europe and North America, but Asia, the Middle East and Africa saw tonnage decline. K+N said that while the market grew 2-3%, it expected to grow faster in the rest of the year, at 1.5 times the market.
The forwarder closed 40 locations in its contract logistics unit to focus on profitability, and net turnover improved by 1.7%, while EBIT rose 13.8%.
Its overland unit also had a strict focus on profit through its "Road 2 Profit" strategy, which led to cost reductions. The unit saw currency adjusted net turnover improve by 6.9%, and it expected this unit to keep pace with market growth, while contract logistics is forecasted to grow at double the market rate of 2-3%.
CEO Detlef Trefzger said in a statement: "In a slightly recovered market environment all our business units performed well. The cost measures introduced one year ago and active margin management have been effective.
"Our strategy remains unchanged: we will continue to focus on profitable growth."
Davy Research said: "Overall, these are encouraging results, particularly in light of the negative foreign currency impact."