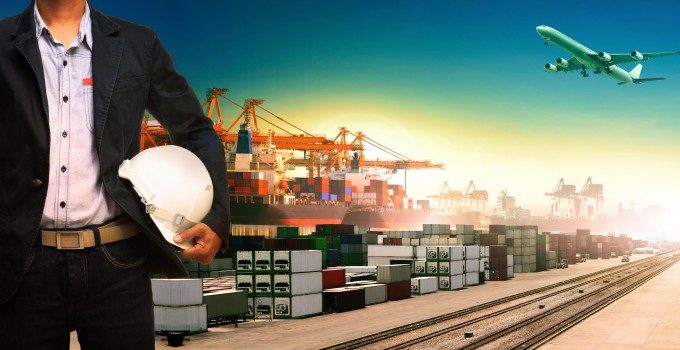 UK-based supply chain services specialist, The Keswick Enterprises Group, has taken a 50% stake in Graphene Partners of Poland – transforming the practice into a pan-European joint venture.
Graphene was established in 2009 by Adam Chazanow in Warsaw, and focuses on providing supply chain advisory services, including logistics contract negotiation, project management and mergers & acquisitions support. Adam remains as Managing Partner, and is joined by John Harvey CBE, Chairman of The Keswick Enterprises Group, also as Managing Partner.
Working across the UK, plus Central & Eastern Europe and beyond, Graphene Partners and Keswick Enterprises have been collaborating on selected projects since mid-2012. The joint venture was formally confirmed in April 2013.
Graphene Partners' objective is to help clients improve their supply chain performance, with particular focus on outsourcing relationships. Drawing on a multinational team with extensive operational experience, and taking a hands-on practical approach, Graphene Partners offers advisory services ranging from strategic issues management – including network redesign, supply chain strategy and mergers & acquisitions support – through project management, contract negotiation, corporate governance and conflict resolution, to tactical process redesign.
Within Keswick Enterprises, Graphene Partners will come under the wing of Mike Wallis, who, as well as being Chairman of Spatial Global Ltd, heads Keswick Management Services (KMS). KMS is a supply chain consultancy, providing mainly complementary services to Graphene Partners, and advises clients principally on the strategic development and implementation of their logistics, transport and warehousing operations.
John Harvey CBE, Chairman of The Keswick Enterprises Group, commented: "I have known Adam since 2003 when he joined as Managing Director of the Polish subsidiary of Tibbett & Britten Group, and it is a real pleasure to be working with him again – along with the other members of his successful team at Graphene Partners. We plan to bring a new perspective to their business – helping to extend their customer base throughout Europe and beyond, while maintaining the practice's specialist focus on supply chain advisory support."
Adam Chazanow added: "Graphene Partners has developed a practical approach and user-friendly methodology that increases project velocity and improves customers' return on investment. Our experience already spans the negotiation and implementation of over 100 logistics contracts.
"I am delighted that Graphene Partners has entered a new phase in its development through this relationship with John Harvey and his team at Keswick Enterprises. Clients consistently tell us how much they appreciate our practical, 'sleeves-rolled-up' approach – underpinned by years of operational experience – and there are few in the industry with the breadth and depth of logistics industry knowledge possessed by the Keswick team.
"The joint venture confirms our shared commitment to delivering first-class solutions to customers – backed by unparalleled experience and solid, practical advice."
Graphene Partners comprises seasoned senior logistics industry operators based in Central & Eastern Europe and the UK. Existing customers include global Fortune 50 and smaller FMCG, aerospace, defence, automotive, technology and other manufacturers, plus multiple retailers, e-commerce operators, private equity companies and venture capital firms.