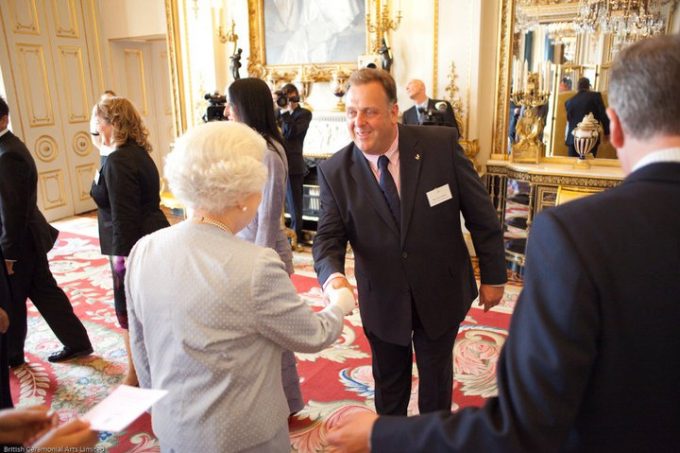 PRESS RELEASE
We are delighted to announce that Her Majesty The Queen has approved the Prime Minister's recommendation that Kestrel Liner Agencies Ltd should receive a Queen's Award for Enterprise in the international trade category this year.
The awards were created following the recommendation of a committee chaired by His Royal Highness The Duke of Edinburgh in 1965 and are the most prestigious awards for business in the UK, conveying a Royal Warrant allowing the recipient to display the emblems, and fly the flags of the grant. The Queen's Awards office said, "It has been an exceptionally hard few years for businesses and this achievement is testament to the resilience Kestrel and her valued partners have shown through these unprecedented times."
This is Kestrel's third Queen's Award for international trade spanning two decades (2010, 2018 and 2022). Kestrel's CEO and founder, Andy Thorne said "I could not imagine when I set the company up in Romford, Essex in 1994 that we would receive a Queen's Award, to receive three is a lifetime achievement that I could not even dream of. I would like to extend my sincere thanks to all those we work with and for and to Her Majesty The Queen during this incredibly special Platinum Jubilee year".
Kestrel is one of just 232 organisations to be recognised this year, the only liner agent to have been a recipient of a Queen's Award and part of a very small number of companies to receive three Queen's Awards for international trade. With offices in the UK, USA, Hong Kong, South Africa, Namibia, St Vincent & The Grenadines, Barbados, Trinidad, Jamaica and Guyana and agency offices elsewhere, Kestrel holds the market share of the UK's liner agency business and is recognised for its excellence of service and commitment to both customers and principles alike.
On the occasion of this achievement, Kestrel would like to extend its heartfelt gratitude for the faith extended to us by the shipping lines we represent, our customers, colleagues and employees and the hard work and partnership of these relationships which has made this possible.