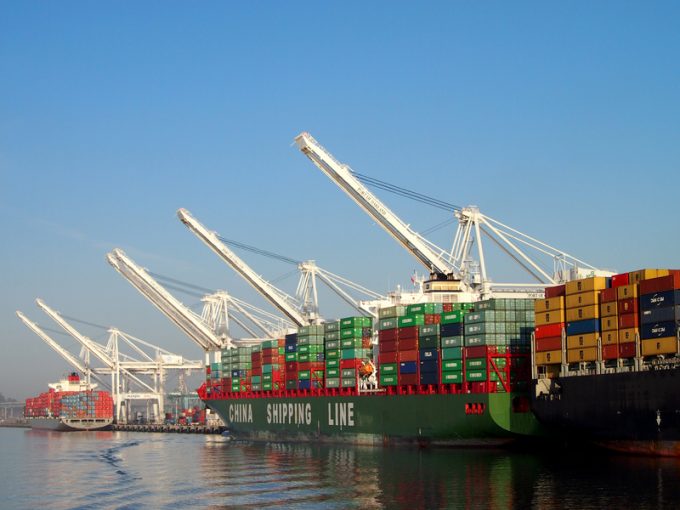 A sharp upswing in demand on transpacific headhaul routes while the US is still in the grip of the pandemic has confounded analysts who had predicted a much slower recovery.
According to the latest report from Blue Alpha Capital, container imports into the US at the ten biggest ports decreased by just 2.3% in July, compared with the same month last year, to 1.8m teu, representing a significant improvement on June's 10% deficit and the 17% decline in May.
The import charge was led by the US west coast ports, which saw a 2.9% year-on-year gain in imports to 1,032,014 teu, while east coast and Gulf coast ports slipped by 8.4% in July, to 791,024 teu.
"The modest decrease in July was driven by a relatively strong performance at California ports that benefited from a temporary increase in unscheduled ship calls," said the New York-based consultancy.
Notwithstanding the US administration's tariffs on Chinese imports, some 43% of containers still originate from China.
Blue Alpha Capital founder John McCown said the US west coast ports had a higher concentration of loads from China than their east coast rivals, which he said explained the discrepancy.
Nevertheless, Mr McCown is cautious on the outlook and the sustainability of the better-than-expected July import volumes.
He said "it would be a mistake to view July as some sort of harbinger of a 'v'-shaped recovery in US container volumes".
Indeed, Port of Los Angeles executive director Gene Seroka said this week there was the prospect of "some good volumes into September", but that early October's National Day holiday in China would bring "some tapering of demand".
He added: "It remains to be seen as to how US consumers continue with their buying patterns… suffice to say, my guidance for the full year remains consistent, and I still see that our demand side will be much lighter than we are normally accustomed to, due to both trade tensions and Covid-19."
According to Blue Alpha data, over the past three months the biggest container port in the US is still showing a year-on-year 13% dip in import throughput, at 1,131,541 teu, compared with the previous year.
Mr McCown also said it was not clear how much of the July spike in inbound volumes related to inventory changes versus sustainable demand changes.
"There are more moving parts than usual now, with distribution centre and warehouse space and workforce issues playing a role, along with what recently is a much higher mix of e-commerce to brick-and-mortar sales," said the consultant.
"These have certainly been challenging times for the logistics professionals that keep these millions of containers moving," he added.