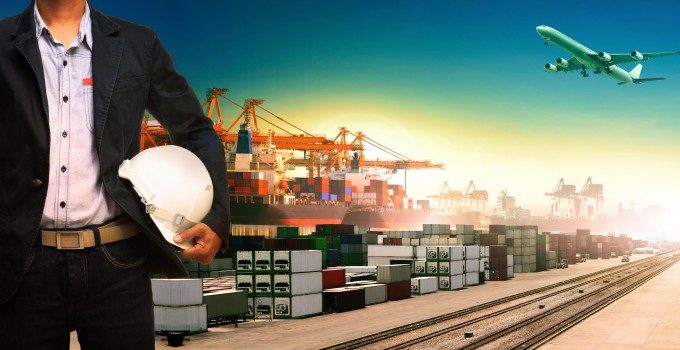 In The Loadstar's first comment by a guest writer, dangerous goods specialist Jens-Thomas Rueckert doesn't pull any punches when he reveals how express companies must sharpen their compliancy
Our logistics providers are changing. Name the problem, they find a solution. But is that solution always legally compliant? Or just convenient? Or are governments simply too scared to take on big business?
Take Deutsche Post DHL, for example. It is not the only express company to offer a product of this kind, but consider its Electroreturn offering. It encourages consumers to get rid of old, non-functional or outdated cellphones in an environmentally friendly fashion, saving resources by recycling. There are even safety hints on DHL's website, telling you to remove your SIM-card and wipe the phone's memory. Did we miss something? Oh yeah. What about the batteries contained in these phones ?
Mobile phone batteries are of the Lithium-Ion or Lithium polymer variety and considered a dangerous good in all modes of transport. Various special provisions lay down the law bold and clear. Batteries must have been successfully tested, and batteries which are known or suspected to be defective, may not be transported at all without a special permit.
Shortly after DHL's product was launched in Germany, the annual Lithium Battery Symposium, hosted by the the industry association of the German electronics manufacturers, took place.
After a presentation outlining the obstacles of shipping Lithium batteries by air, a delegate from DHL asked Ms. Gundula Schwan, a representative of the German transport ministry, how, then, such small gadgets could be shipped by consumers for recycling without special permit. The answer was bold and clear: they could not be shipped at all without special permits – and special permits for airmail would fall under the purview of the German CAA (and certainly not be granted for a scenario involving private shippers and airmail), while for road transport one would need special permits from every administrate district (Regierungsbezirk) involved.
Still, these types of product continue to be offered.
And then, of course, there are auction sites such as eBay. A very compliant platform, it takes a clear stand regarding counterfeit articles.
However, the same web crawlers scanning the myriads of auctions for illicit software, drugs, perfumery and fake watches could also scan for commodities which are likely to contain dangerous goods – and which therefore could not be shipped by private persons.
Whether it is Lithium batteries in all forms (new, used and some declared as defective); Gallium, a corrosive material; used and new steering wheels incorporating airbag gas generators; or restricted acids and bases for laboratory use: eBay lists it, and, more often than not, with that handy DHL shipping app integrated into the page under shipping options. Many of the sellers act commercially with a high throughput, shipping dozens and sometimes hundreds of packages a month. Can DHL and its competitors really not know what they are dealing with – or do they just not care?
If you think that the potential hazards hardly warrant regulators stepping in, think twice – the crashed UPS Flight 006 2010 in Dubai was carrying undeclared Lithium-Battery packs incorporated into toys in the cargo. Airbags fall under the German explosives law. No sale and handling is allowed, except by trained mechanics in a commercial outfit.
This, however, is hardly a German or European issue. Electronics come by the ton from China, and can be ordered on those very same auction platforms. Shipping mostly by post, this practice fails the compliance test since dangerous goods are almost entirely forbidden in air mail.
Although UPU (the Universal Postal Union) and the ICAO DGP (Dangerous Goods Panel) have now agreed to allow the airmailing of certain Lithium batteries, when installed in equipment, training has been mandated for everyone handling mail in accordance with the ICAO TI. This means that every employee in a mom-and-pop convenience store outfit with a mail counter requires DG training of sorts. When discussing this issue at the IATA WCS, Dave Brennan from IATA allowed that "this might present a real challenge for most, if not all, postal operators".
And then there's reverse logistics. If you buy online, you have the right to return the goods within a specified time frame. And, of course, you have a warranty.
Mobile phones typically ship with the battery not installed which makes them forbidden in airmail.
Laptops come with the battery installed, which in future will allow them to be airmailed, provided the battery is tested, the laptop protected against accidental activation and the batteries are not known or presumed to be defective. While these may be handled without too much hassle on the business side, a consumer sending them back will hardly ever be in the possession of the means to remain in compliance. Compromised and resealed packaging, required training or instruction – none of these requirements laid out in the ADR, the ICAO TI and the IATA DGR have actually been implemented into the reverse logistics process employed by many logistics companies.
And what about everyone's darling, Apple?  I'm afraid Apple, as popular as its gadgets are, is a case of non-compliance by design.
It is easy to change the battery on most cellphones and other gadgets. If you have ever encountered a warranty claim with a mobile phone, you are likely have been told to ship it back without battery cover and battery to avoid DG compliance issues.
But batteries in Iphones and Ipads are different. As Lithium – Polymer pouch batteries, they require a special screwdriver to open the gadget, then the touchscreen must be carefully pushed out and the battery removed and reinstalled by soldering. So if your Apple product is dead and requires shipping for repair, how can you ensure it is not a malfunctioning battery (which would prohibit any shipping at all)?
Not only that, but in some gadgets, software can modify the battery management system – meaning an upgrade could lead to a defunct test certificate and make the phone illegal to carry on a flight.
And yes, this not just a theoretical issue, gadgets have gone up in flames before. And probably will do again.
http://www.bbc.co.uk/news/world-asia-15932846
http://www.ezumo.de/blog/category/handys/seite-16
http://www.wirkaufens.de/971?wkrefid=764