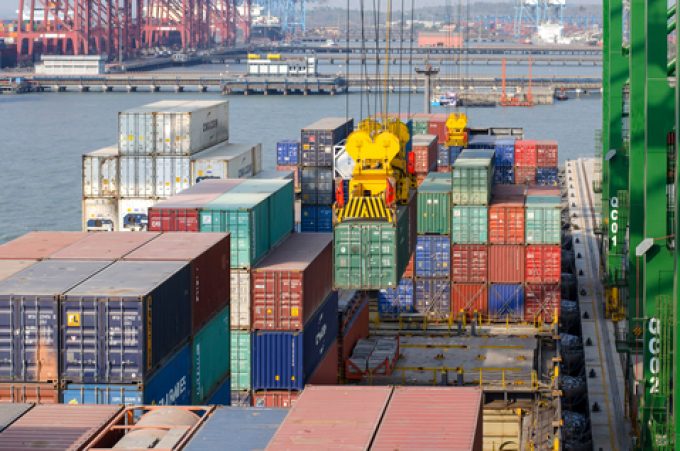 India's 21-day coronavirus lockdown has caused severe cargo congestion at key ports and container freight stations.
As a result, Maersk, MSC, CMA CGM, Hapag-Lloyd and Cosco have all reportedly omitted calls at Jawaharlal Nehru Port Trust (JNPT) and Mundra Port, where uncollected import cargo is causing the backlog.
According to the Container Freight Stations Association of India (CFSAI), only a fraction of containers are being picked-up by importers.
"With only a fraction of imports being gated-out by the trade, the container freight stations are facing an unprecedented challenge; we believe that in the next three to four days, most of them will reach their holding capacity and evacuation from terminals will come to a halt."
Ankur Kumar, CEO and founder of Nuo Logistics Service, said the congestion at JNPT could last well beyond the lockdown period, due to end on 14 April.
"We will see cargo moving to ports directly and the available containers will be utilised at port-linked freight stations only," he added. "This will impact direct port delivery numbers, as shipping lines are likely to encourage early release of containers nearer to port only.
"These measures will increase logistics costs for businesses. Road freight charges, from inland to port and vice-versa, are expected to rise as the industry grapples with lack of manpower."
Indeed, hundreds of thousands of drivers were reported to have left cities to sit out the crisis in their home towns, while others were left stranded as they lacked the correct paperwork to cross state borders.
Naveen Prakash, director of Global Logistics Solutions India, said there were unintended consequences of the government's lockdown regulations.
"The Disaster Management Act ensures salaries and wages are to be paid without having to show up for work," he told The Loadstar. "But core operational jobs in manufacturing and logistics cannot be achieved by 'working from home'.
"Authorities have made it compulsory for ports, terminals and shipping lines not to charge detention and demurrage during the lockdown, so this doesn't push any importer to clear the goods, as the major consumption is domestic and there is a major drop on the demand side for non-essentials," he explained.
Fuethermore, Mr Prakash said, there were "literally no exports", due to manufacturing grinding to a halt.
In its latest customer advisory, Maersk blames a "significant reduction in demand" for its decision to blank sailings from the Indian Subcontinent to Europe, including its ME1, ME2 and ME3.
SeaIntelligence Consulting partner Lars Jensen said if the port congestion continued, carriers would have "little choice but to discharge cargo destined for India in transhipment hubs such as Jebel Ali, Salalah and Colombo, as well as stop taking bookings to main ports of India – something that will affect all cargo, including essential supplies."