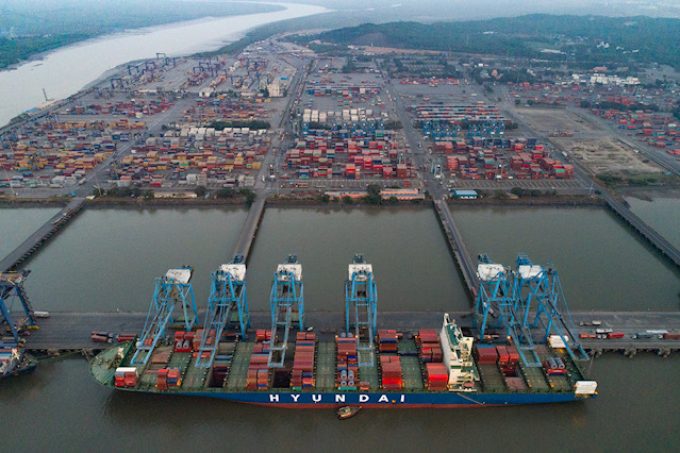 As equipment availability continues to remain tight, Indian logistics leaders are pulling out all the stops to restore equilibrium in an unbalanced market.
The latest move is a digital play to counter carriers' persistent reluctance to share data on empties.
Officials have begun working to install RFID [radio-frequency identification]-enabled tools across container storage yards in and around Jawaharlal Nehru Port Trust (Nhava Sheva) and Mundra Port to track box turnarounds.
Equipment data visibility became a challenge for authorities after the Container Shipping Lines Association (CSLA) – the lobby group representing foreign carriers in India – turned down requests for information on yard inventory levels.
Officials said NICDC Logistics Data Services, which leads countrywide port-centric container data management systems, identified 45 yards for RFID reader deployment, based on a survey. It also suggested that, rather than waiting for data that may not materialise, the yards at JNPT and Mundra should be equipped with RFID support.
JNPT and Mundra depots together account for about 65% of total container movements and CSLA representatives said shipping lines were not obliged to give the number of empty boxes stored at these yards because of "broader competitive factors".
Sunil Vaswani, CSLA executive director, told The Loadstar: "The shipping lines do not own any empty storage yards. CSLA has, therefore, furnished the details of the empty storage yards to NICDC and advised them to contact the yards directly. The shipping lines have even offered to assist by writing to the concerned yards, if required."
According to CSLA, carriers repositioned empties equivalent to about 1.3m teu into India in the first nine months this year, at considerable additional cost, to keep pace with a strong rebound in export loadings.
Although the repositioning push arguably did ease the growing pressure on equipment supply, accompanying sailing cancellations and port call changes have further cut into vessel space on major tradelanes, exacerbating the pain points for cargo owners scrambling to get shipments through the country's main container docks at JNPT and Mundra.
Despite government's proactive measures to mitigate the equipment crisis, CSLA and shippers, mainly led by the Federation of Indian Export Organisations, have been at odds with each other at the consultation table, as a consequence of the heightened mismatch between high trade expectations and what supply chain providers could deliver in the current situation.