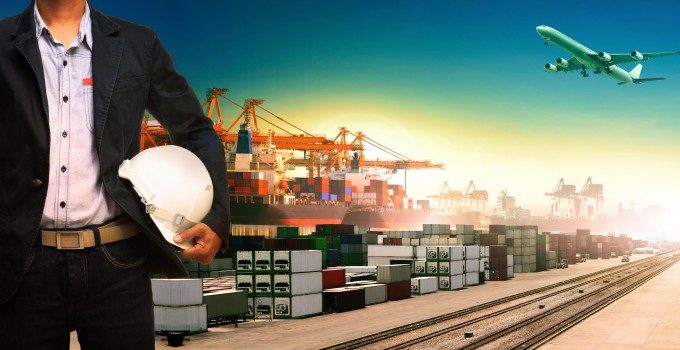 DP World's London Gateway and Southampton container hubs are experiencing terminal congestion that threatens to further stymie the supply of holiday season products to the market.
Vessel-working and landside delays at the UK's second and third-biggest container ports will add to the misery for importers hit by severe delays in recent months at the largest box port, Felixstowe.
Last week, CMA CGM announced it would levy a port congestion surcharge of $150 per teu on all imports via Southampton from 1 November, claiming its operational costs at the UK south coast port had increased "significantly over the past weeks".
Today, Hapag-Lloyd advised its customers it was "experiencing congestion in the berthing plan and container yard" at London Gateway.
"In recent weeks, this has resulted in several port omissions, cut-and-runs and move-count restrictions," it said, adding that bad weather, Covid-secure measures, transport shortages and "abnormal increases in volume" at London Gateway were contributing factors.
The carrier warned that, although it expected some improvements at the facility, it expected the congestion to continue until mid-November.
Meanwhile, haulier and forwarding sources The Loadstar spoke to today claimed that the congestion at London Gateway and Southampton was a knock-on result of the well-documented VBS delays at Felixstowe.
And David Perfect, MD of a Thurrock-based haulier, did not mince his words: "Due to the ineptness of Felixstowe, shippers are using lines that run into Southampton and Gateway, which are now absorbing the extra work, which is causing delays in terminals.
"We have completely avoided Felixstowe during the day and now only move out of there during the night," he added.
Last week, port users and freight trade associations warned that Felixstowe was "grinding to a virtual standstill at peak times". The Felixstowe Port Users' Association (FPUA) claimed VBS slots were running at only 180 per hour, compared with 240 10 years ago, and that container moves per crane hour had fallen to just 16, compared with around 30 at rival UK ports.
"The port of Felixstowe is at a virtual standstill and the issue is being blamed on a shortage of labour," the FPUA told The Financial Times, and estimated that the two terminals at Trinity and Landguard were operating at just 70-80% of capacity.
The Hutchison Ports facility, advised by the former transport secretary Chris Grayling, refuted the crane movement numbers, describing them as "inaccurate", but declined to give actual data to theUK newspaper, saying "comparisons were hard to make".
Meanwhile, another haulier source at Felixstowe told The Loadstar today he believed all UK ports were struggling with capacity, due to the abnormal volumes, but "only Felixstowe is in denial".
He added: "This shambles will not change until volumes drop in Q1 21, as the port cannot find a solution."
A spokesman for DP World told The Loadstar: "The UK is currently experiencing increased levels of inbound traffic into its port network. London Gateway and Southampton have evolved to support our customers' needs during this period and are operating effectively, despite unprecedented inbound traffic. We continue to work with all our partners to maintain high levels of service."