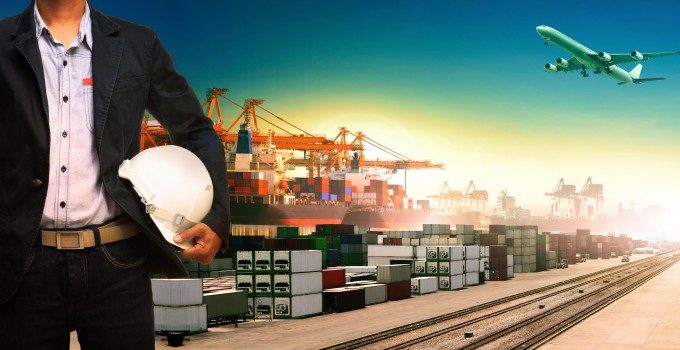 MEPs have told the International Maritime Organization there can be no exceptions or exemptions in the fight against climate change and are demanding immediate action to cut shipping emissions.
In an open letter to EU member states and the IMO, MEPS from Croatia, the Netherlands, Portugal and Sweden say that despite shipping creating emissions equal to the entire Netherlands, it remains the only sector not included in the European commitment to the Paris Agreement.
Sweden's Jytte Guteland said every sector needed to bear responsibility for tackling the problem and the European Parliament would take action if the IMO failed to do so.
"Having teeth means short-term and mid-term measures to make sure it's actually happening," said Ms Guteland.
"Both the council and the parliament have said if we don't see real steps forward on a global scale by 2023, the EU needs to take action. But we don't want to go down that road, we want the IMO to deliver.
"It's about life and death; it's about the world; it's about countries going underwater. The IMO should live up to its responsibilities as a global UN body that takes its responsibilities seriously."
Among the demands are: both the EC and EU countries push the IMO – meeting this week in London – to back a 70-100% emission reduction over 2008 levels by 2050; commit to immediate reduction measures by 2023; and firmly support a plan to discuss immediate measures for adoption by 2021.
The letter says action on shipping emissions is as much a part of the commitment to the Paris Agreement as that on any other sector.
"Ever since the Kyoto Protocol in 1997 called on developed nations to work through the IMO to address the sector's impact on global climate change, the European Union has been pressing for credible action at the global level," the letter continues.
"Several EU deadlines for the IMO to act have come and gone. And the IMO itself now acknowledges that the time for a definitive commitment has come.
"We therefore urge European countries and the commission to redouble efforts to help ensure a positive outcome."
It continues: "The clock is ticking, we do not have the luxury for any further delays. The survival of millions of climate-vulnerable people depends on all sectors of the economy doing their part in reducing humanity's climate footprint. It is essential that shipping decarbonise and be subject to climate regulation; preferably by the IMO but otherwise through other means."