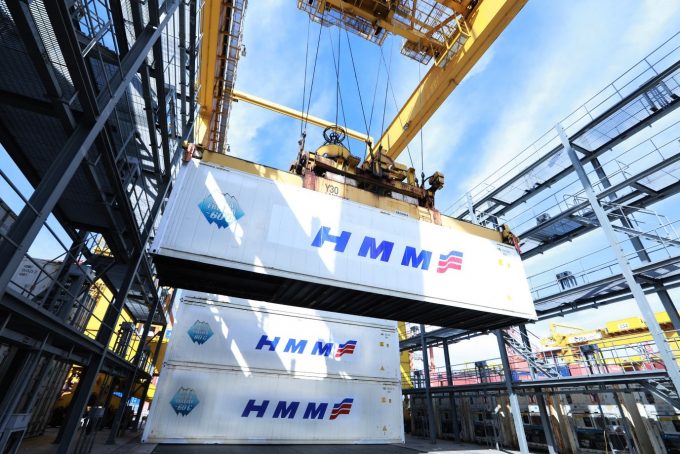 South Korean container carrier Hyundai Merchant Marine (HMM) has launched an ultra-freezer reefer service for food shipments that need to be transported at -60C.
The first shipment was loaded today in Busan, destined for Barcelona.
The carrier said that CMA CGM and Maersk were the only other container lines to offer ultra-freezer shipment capabilities, with normal reefers limited to transporting goods at -35C to -40C.
"High technology and skilled personnel are also needed, as ultra-freezer containers need to maintain the very low temperature during shifting, loading and discharging.
"Due to such reasons, freight rates of ultra-freezer service are four-to-eight times higher than regular reefer containers," the company said.
It will also offer shippers of goods such as raw tuna and sea urchin the option of ocean shipping, rather than using air freight, as most currently do.
Meanwhile, HMM said it had also successfully completed its pilot operation of Internet of Things (IoT) technology on reefer containers, which began last August.
"With the IoT technology, cargo status (such as location, temperature, humidity) will be checked and managed live on-time. Combining the blockchain technology with the IoT technology will also expand the range of IT system in shipping industry," HMM said.