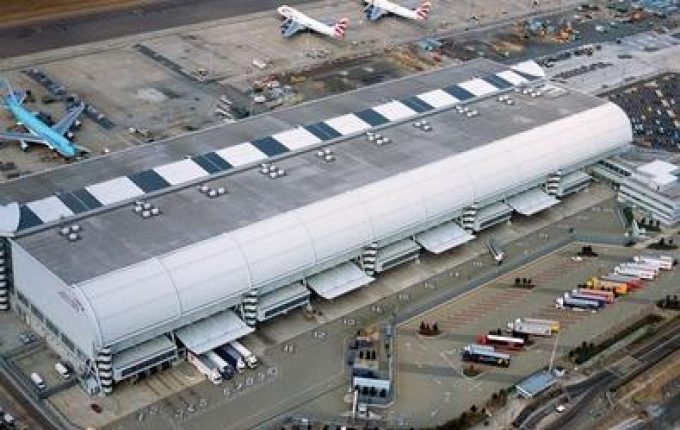 Heathrow has urged small forwarders to work with it to improve the gateway's cargo facilities, following government approval for a third runway.
Speaking to The Loadstar, Nick Platts, head of cargo for the airport, said that the next step would be to work with airlines and handlers about the on-airport processes.
"I'd like to open up direct engagement with smaller forwarders to make sure that their needs are being met too," he said.
"I'm really only talking with the British International Freight Association (BIFA), so the smaller independent operators are welcome to reach out and let me know what they're thinking – to tell me the best way for us to work together."
Responding to Mr Platts' comments, Mark Billany, general manager (Heathrow) for forwarder Hemisphere, said that open and regular debate, including informal seminars, was required.
"Information, information, information is what will move things forward," said Mr Billany.
Mr Platts said he was working hard with the Airport Property Partnership about any future potential for the redevelopment of the airport's cargo facilities, known as the Horseshoe, which came as welcome news to Mr Billany, who said the facilities were no longer fit for purpose.
"Heathrow needs to expand and improve access around its cargo terminals," he added. "Thirty years ago those facilities worked, but if Heathrow intends to have a dedicated cargo area then it needs to be one that meets 2017 standards, and not those of the 1970s."
Alongside improving facilities at the Horseshoe, Mr Platts said he had been "engaging in positive conversations" with the UK Border Force about how the London gateway could set things up for a better relationship with trade.
"I believe Heathrow can support small forwarders by ensuring our infrastructure is as efficient and predictable as we can make it," he added. "Expansion doesn't change my plans for transforming cargo at Heathrow.
"The strategy we developed is the same in a two- or three-runway future: being more efficient and more predictable than today is relevant in both scenarios."
The additional runway is expected to see the opening of 40 new routes, with the airport forecasting a doubling of tonnage by 2040, alongside a shift in bias towards transhipment – October results showed positive signs, with 7% year-on-year growth in cargo figures.
"I'll do what I can to improve Heathrow, but each company involved in air cargo needs to review their own processes, with the goal of improving service quality for the shippers," said Mr Platts.
BIFA, while welcoming the third runway, expressed some scepticism over whether it would become a reality.
Robert Keen, director general, said the decision was "long overdue good news for our 1,500 member companies, who have been dismayed over the ongoing delay on such a huge issue".
However, he said, uncertainties such as political and legal challenges "lead me to doubt that any expansion will be completed by the time that UK aviation capacity is predicted to run out in 2025″.
He added: "I hope I am proved wrong, but I won't be booking a ticket for the opening ceremony just yet."