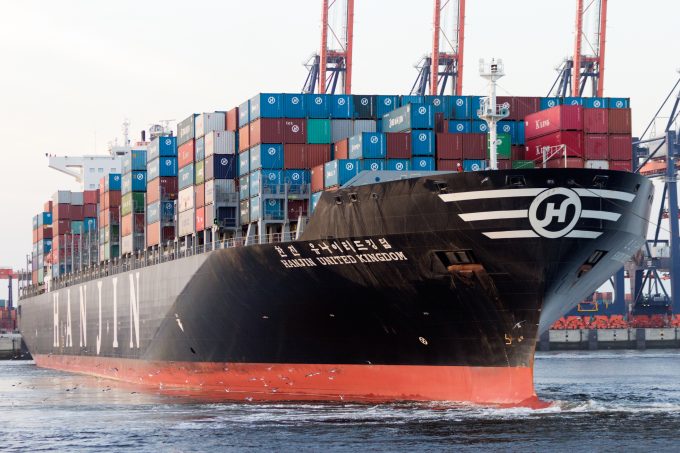 Hanjin Shipping has confirmed to The Loadstar that it intends to off-hire 38 chartered-in vessels when their charters expire this year and in 2017.
Involving 20 containerships and 18 bulk vessels, it is the latest restructuring step by the shipping group to appease its creditors by significantly reducing its charter contract liability.
Hanjin did not advise which trades the ships are deployed on, or if they would be replaced by other tonnage, which conceivably could include ships operated by its vessel sharing partners.
Hanjin currently operates a fleet of 47 chartered-in containerships and is still in negotiations with owners in an endeavour to reduce daily hire fees by around the 30% demanded by its main creditor – state-owned Korea Development Bank (KDB) – as part of its financial restructure.
Earlier this month Hanjin advised that it had completed the first round of talks with 22 shipowners, during which it had "explained the necessity" of a charter rate reduction. But it said it was "too early to comment" on how successful these negotiations would be.
However, Gerry Wang, chief executive of Seaspan, which charters and manages seven containerships to Hanjin – was clearly in no mood to concede anything when he visited the shipping line's top officials in Seoul recently, confirming Seaspan would not accept a rate cut.
"We have never done it. We won't tolerate a contract re-negotiation. Any call for a rate cut is illegal by international laws," he told Bloomberg.
The seven 10,010 teu ships Seaspan charters to Hanjin are contracted for 10 years on fixed rates of $43,000 per day, and are due to expire in 2024 and 2025.
According to Seaspan, Hanjin owed $11.6m in charter hire arrears as at May, and Mr Wang said the shipowner was prepared to cancel the charters and take back the ships rather than reduce the daily hire rates.
The owner warned that vessel arrests and the termination of the charters "could materially harm Hanjin's business and restructuring efforts".
In an emailed response to The Loadstar, Hanjin said: "We are under continuous discussion and negotiation with Seaspan, and we are putting all our effort to bring the best visible result as soon as possible."
Nonetheless, Hanjin maintains that it has reached a "mutual understanding" with shipowners following the brief detention of a bulk carrier in Richards Bay, South Africa last month, to resolve the arrears issues.
South Korean media reports have suggested that the carrier's total charter hire arrears are as much as $85m.
Meanwhile, Hanjin continues its near-frantic efforts to shore up its cashflow by offloading any asset it can, and recently reached deals to sell its shareholding in three container depots in China.
For undisclosed amounts, Hanjin has divested its 60% interest in the Shandong Hanjin Logistics depot; a 50% shareholding in Dalian Haunting Logistics; and a 38% stake in Shanghai Hanjin Freight & Transportation.