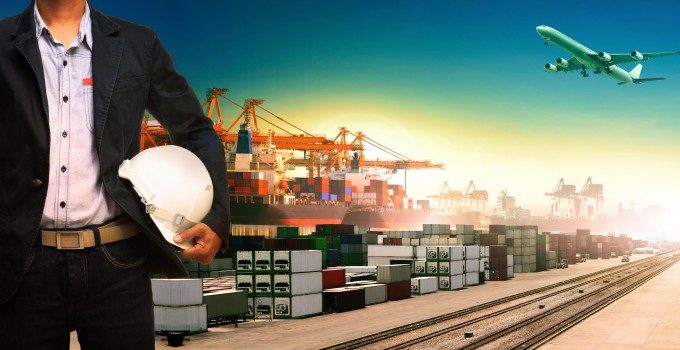 The German port of Hamburg has taken another step towards trying to resolve the congestion that has afflicted it for the best part of a year, since it began servicing increasing numbers of ultra-large container vessels (ULCVs), with the launch of its Nautical Terminal Coordination (NTK) operation.
The NTK draws on the success of the port's Feeder Logistics Centre (FLZ), which was developed several years ago to boost the efficiency of feeder operators – upon which the port so heavily depends – who needed to consolidate their terminal calls to be able to service the volumes handled.
One of the key factors that caused Hamburg's congestion earlier this year was the late arrival of a number of ULCVs, often due to the awful weather conditions in the early months of 2014, as previously reported by The Loadstar, and which caused huge spikes in volumes.
The challenges that a ULCV call at major European hubs create should not be underestimated by shippers and forwarders. Many terminal industry conferences have centred on the question of how a terminal will be able to handle exchanging 5,000 boxes in a single call – in fact, the reality is that many ULCVs which have called at Rotterdam and Hamburg have exchanged considerably more. Hutchison Ports Europe boss Clemence Cheng told The Loadstar a few months ago that the ECT facilities in Rotterdam were regularly handling 7,000 containers per call, and in some cases that had got up to as much as 10,000 boxes.
Hamburg has begun to model the demands that handling 12,000 boxes in a single call would create, and it's daunting – that number of boxes would occupy 40% of the port's Altenwerder terminal in a single go, and require 12 feeder vessels, 60 trains and 3,000 trucks, according to Verena Flitsch, a research assistant at the Fraunhofer Centre for Maritime Logistics and Services, which has been looking into solution for the congestion.
The NTK initiative, a joint venture between the four main container terminals and the port's largest bulk terminal, will track shipping movements and coordinate terminal handling activities, said its managing director Heinrich Goller.
"It's the job of Nautical Terminal Coordination to pool communication channels and to identify the interdependency of decisions made in mega-ship handling early on and to resolve these issues as far as is possible.
"In contrast to public port authorities, we already track the ships on their approach routes, for example all the way from Gibraltar, and in particular from the previous ports. We are therefore able to spot potential disruptions very early on and to then develop operation-based proposals," he said.
In addition, Ms Flitsch said that HHLA and Eurogate, the port's two box facility operators, are developing a vehicle booking system for truckers which is expected to be implemented in the early part of next year.
Ms Flitsch argued that for a long-term solution to the problem, which is only likely to get worse with the increasing numbers of ULCVs operating between Asia and North Europe, a much higher level of data integration would be necessary.
"There's a lot of information that isn't utilised that could be. A combination of data sources is a starting point for integrating inland traffic management with ship reliability and loading data.
"Data sources can be enriched with event notifications such as bad weather or strikes and advanced traffic models offer the possibility to forecast demands, adjust equipment needs, and manage seaside and hinterland traffic flows," she said.
One system that is undergoing development is an innovative self-learning system called Truck Wait Time Forecasting at Hamburg University of Technology, which sees historical wait time data combined with stochastic event information, which would require truck drivers, forwarders and other port customers that work it on a day-to-day basis to constantly update the system with traffic details.
"The key concept is that truckers and freight forwarders share arrival information at logistical nodes in ports, and receive incentives to do so, such as flexible storage fees or extra time to pick up import containers," she said.
The system would run as a smartphone app and is expected to trial in the port at some point next year.