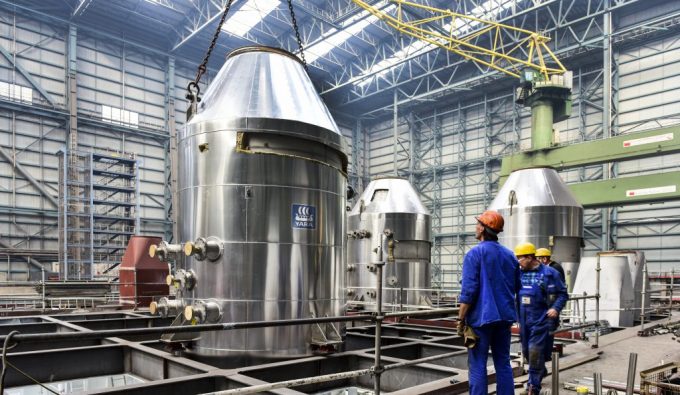 Malaysia has become the latest state to ban the use of open-loop scrubbers for ships operating in its waters, taking the number of ports around the world they cannot enter to more than 80.
The website of Malaysia's maritime department, Jabatan Laut Malaysia, says ships are prohibited from discharging the washwater, used by exhaust gas cleaning systems to remove the sulphur from heavy fuel oil (HFO), back into the sea.
Ships are advised to change to [IMO 2020] compliant fuel oil or to close loop systems before entering Malaysian waters (12 nautical miles from the nearest land) and ports, it adds.
Around 80% of the scrubber systems installed on ships so far are open-loop. Closed-loop systems retain the washwater on board for discharge at a land-based facility. There are also a limited number of hybrid designs being installed that can switch between the two systems, although these are some 30% more expensive than open-loop scrubbers.
At a presentation in Ghent, Belgium, last week to mark the 10th anniversary of the use of scrubbers by Danish ferry operator DFDS, Capt Mike Kaczmarek, vice-president of Carnival Corporation and chairman of the Clean Shipping Alliance (CSA), a pro-scrubber lobby, said the CSA was "actively engaging" with port authorities over their concerns about the use of open-loop scrubbers.
He noted that of the more than 80 restrictions on the use of open-loop scrubbers in ports, there were 32 in France, seven in California and included all the main Chinese ports. In addition, he said, there were "voluntary" restrictions in place at all the ports in Alaska, at Hong Kong and in Boston in the US.
Mr Kaczmarek claimed the ban on open-loop scrubbers had been enforced by port authorities after "very little hard research", many admitting they had decided to prohibit their use on the back of bans by other ports.
To date, six independent studies, including research and consultant CE Delft, have sought to prove that the use of open-loop scrubbers was a "safe and effective means of complying with IMO 2020", but the CSA was finding getting this message across was a challenging task. Indeed, Paul Holthus, president and chief executive of the World Ocean Council, told delegates at the Shipping 2030 Asia conference in September that the case for open-loop scrubbers was struggling.
"There is a big issue with the public perception of open-loop scrubbers, so the scientific data gets lost in the discussions," he said.
However, one vessel operations manager of a container line that has invested in an extensive scrubber programme for its fleet, described the port bans on open-loop scrubbers as "an irritant, but not a major problem".
He told The Loadstar: "We are used to having to switch tanks to marine gas oil when we hit the SECA [sulphur emission control area] regions, so having to do this next year when we get into, say, Chinese waters is no different.
"It's a pain, but we can live with it as the bulk of the voyage will still take place on HFO, and that will save us a fortune," he said.