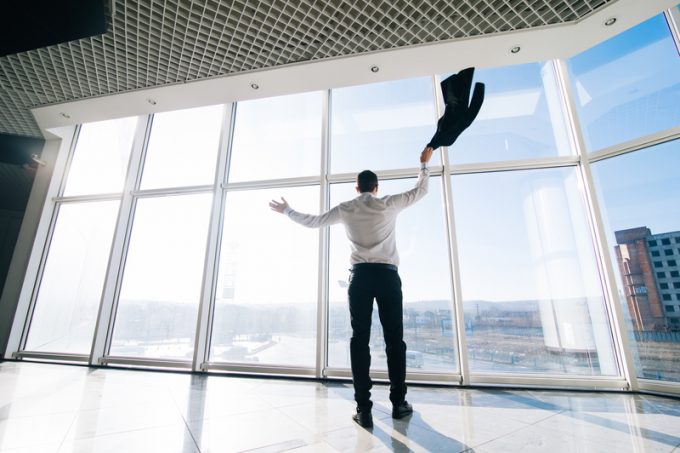 PRESS RELEASE 
Global Critical Logistics (GCL) Acquires Dynamic International Freight Services and Dynamic Dox
Group of Leading, Mission-Critical Global Freight Forwarding and Logistics Providers Expands Presence in Fast-Growing Film & TV Sectors
LOS ANGELES–(BUSINESS WIRE)–Global Critical Logistics ("GCL"), a global holding company for mission-critical freight forwarding and global logistics providers to specialty sectors and a portfolio company of ATL Partners, has acquired Dynamic International Freight Services and Dynamic Dox (collectively, the "Dynamic Group"), a leading, non-asset-based provider of Film & TV production logistics solutions based in the UK. Terms of the transaction were not disclosed.
GCL includes Rock-it Global, a leading provider of critical international freight forwarding solutions to the live entertainment and music touring sports and broadcasting industries as well as Dietl International and Cosdel which serve the fine arts and classic and high-end automobile sectors, respectively. GCL has operations in 13 countries and trusted relationships with more than 200 international partners.
The Dynamic Group will continue to be led by Founder & CEO Tony Scott and operate as a separate brand within GCL. The Dynamic Group is one of the top international logistics providers for film & TV productions – a market that has experienced significant growth as a result of the surge in demand for content from streaming providers as well as the move towards higher-quality productions with complex technical needs and on-location filming returns.
"We are thrilled to welcome the Dynamic Group into the GCL family of companies and look forward to building on their well-earned reputation for providing best-in-class service and innovation to the global film & TV industries," said Paul J. Martins, President & CEO of GCL. "We are proud to be partnering with Tony and his team, who have built a strong, loyal customer base and exemplify the dedication and passion to deliver on service that drives the culture of GCL. We are committed to bringing our resources to bear and helping the business continue to scale and deepen its already strong relationships across the entertainment sectors, globally."
"Over the last 34 years, we've developed a highly capable and dedicated team that strives to deliver an exceptional experience in a highly demanding and dynamic industry every day," said Tony Scott. "As part of GCL, an experienced and likeminded organization with world-class logistics and freight forwarding operations globally, the Dynamic Group will be positioned to offer an even broader array of logistics services and support to meet the evolving needs of our partners and customers."
ABOUT GLOBAL CRITICAL LOGISTICS (GCL)
Headquartered in Los Angeles CA, Global Critical Logistics (GCL) is the holding company for Rock-it Global (a consolidated company of the former Rock-it Cargo and Sound Moves) a provider of high-touch, mission-critical air, ocean and surface freight forwarding and logistics to the live entertainment and music touring, sports and broadcasting, fine arts, classic and high-end automobiles, film & TV, corporate events, industrial projects, and humanitarian relief end markets through its family of affiliated leading brands (including but not limited to, Rock-it Global, Dietl, Cosdel, CargoLive and Waiver). Through their offices in North America, Europe, the Middle East, China, Japan, Australia, Central and South America, augmented by a network of long-term partner agents specializing in critical logistics, the companies of CGL have served thousands of customers annually for over 40 years with bespoke, specialized logistics solutions for the most demanding transportation requirements on all seven continents. For more information please visit www.gcl.global.
ABOUT DYNAMIC GROUP
Dynamic International is headquartered at London Heathrow and specializes in critical logistics and freight forwarding. Established in 1988 the company provides superior levels of services through owned offices and selected agents around the globe. The company has been a leading provider of film and TV logistics for three decades. Dynamic works with a wide array of production companies and understand that every production is unique. Dynamic International is a transport specialist immersed in the culture of film making providing all services to the business of overseas location filming. From initial strategy meetings to inventive solutions the Dynamic staff work alongside production managers to ensure all logistics needs are met, on time and on budget. In addition to a fleet of satellite tracked vehicles to cover the UK and Europe the company provides advanced tracking and visibility IT offerings, secure warehousing and packaging services as well as Customs clearance and documentation including large in house ATA Carnet department covering temporary export and import shipments. For more information please visit www.dynamic-freight-shipping.co.uk.
ABOUT ATL PARTNERS
Founded in 2014, ATL Partners is a premier sector-focused private equity firm that invests in aerospace, transportation and logistics companies. ATL brings deep sector expertise to its investment approach with ten investment professionals and seven Executive Board members who have decades of combined operating experience in each of ATL's core sectors. For more information about ATL Partners, visit www.atlpartners.com.
Contacts
Media
Nathaniel Garnick/Alex Jeffrey
Gasthalter & Co.
(212) 257-4170