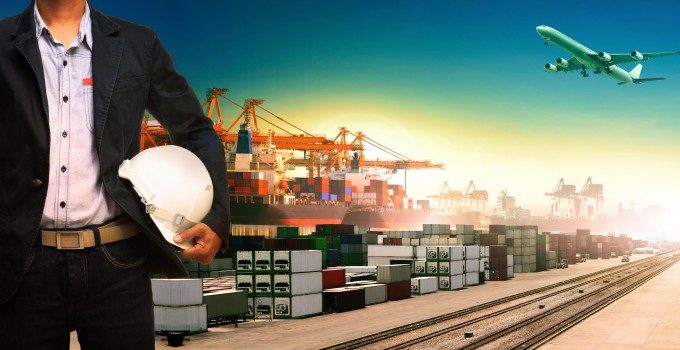 France's biggest supply chain and logistics group Geodis has announced that it has received regulatory approval for its acquisition of Nashville, Tennesse-headquartered forwarder OHL (Ozburn-Hessey Logistics) from its private equity owners.
The deal announced in August for an undisclosed sum – rumoured to in the region of $800m – is set to boost state-owned Geodis's annual turnover by around €1.2bn to over €8bn, while its 8,000 staff will give the merged group a combined workforce of 38,000 around the world.
"The acquisition is a great achievement for Geodis and a significant step toward our 'Ambition 2018' strategic plan – to be the global growth partner for our clients," said Geodis chief executive Marie-Christine Lombard.
Founded in 1951, OHL operates 120 distribution centres in North America and offers a full-range of forwarding services, using its mantra "the right technology for every supply chain". It specialises in the apparel, electronics, healthcare and food & beverage sectors.
The deal also represents the culmination of Geodis's search for a suitable US acquisition to expand its footprint there. According to Loadstar sources, the most natural purchase would have been Jacobsen, which had been its most important partner in the country for a number of years – to the extent that more volumes went between Geodis' European units and Jacobsen than to Geodis's US subsidiary.
However, proposals were rejected by the Geodis board after its $1bn purchase of IBM's logistics business in 2009 exhausted its war chest at the  time. Jacobsen was subsequently bought by Norbert Dentressangle.
Like Geodis, OHL has a significant presence in Asia, but beyond there and the US its global reach is limited to two centres in Australia, two in the UK and one in the Netherlands.
Geodis, owned by French national railway operator SNCF, is the fourth-largest logistics operator in Europe.
"By offering Geodis's European customers our capabilities, and our US-based customers Geodis's global capabilities in the EU and elsewhere, we aim to enhance our existing customer relationships and attract new ones," said OHL chief executive Randy Curran.
Mr Curran will join the Geodis executive committee, but the name OHL will not survive the takeover.
"In time, OHL will be rebranded as Geodis," a Geodis statement said today.
The acquisition is part of a spate of M&A activity in the logistics sector in the past year on the back of a continued supply of cheap money and willing sellers. This has led to the demise of a number of iconic brands.
But it suggests that the owners of successful logistics firms see this as the right time to maximise the value of their assets before the US Federal Reserve carries out its long-held ambition to start raising the bank interest rate from its current historically low level, possibly triggering a hike in interest rates in Europe and the UK.
Indeed, the momentum for M&A activity is growing: DSV's purchase of UTi Worldwide is underway; XPO's takeover of Con-way completed at the end of last week; and also last week, at its third-quarter results presentation, CH Robinson said it was actively looking at further acquisitions in North America and Europe.