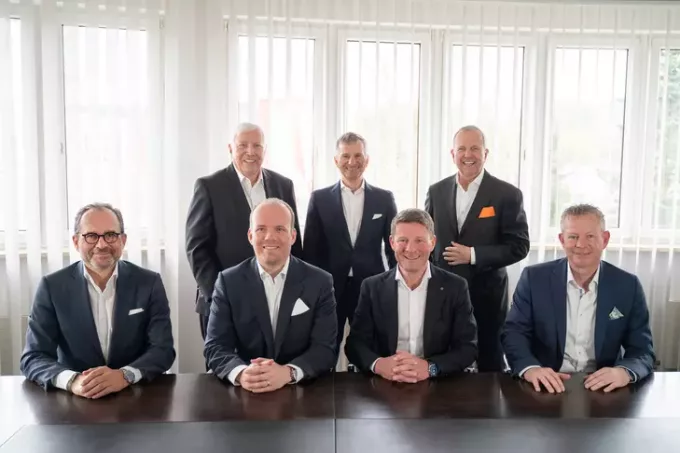 PRESS RELEASE
Consolidated turnover of around two billion euros
Quehenberger brand, management and organisation will remain unchanged
Outstanding prospects – further growth planned
Vienna, Austria, May 3rd, 2023. The Geis Group is acquiring a 66 percent majority stake of Quehenberger Logistics (Augustin Quehenberger Group GmbH) with retrospective effect from 1 January 2023. The remaining 34 percent will be held by the previous majority owner Christian Fürstaller –  who will continue to run the business as CEO of Quehenberger Logistics in the existing organisational set-up with all employees.    
The logistics service providers Geis and Quehenberger complement each other almost perfectly in terms of geography and performance. Both companies are active in related business areas, but mostly in different countries. In addition to the core markets of Germany and Austria, the group of companies is consolidating its presence particularly in Central and South-Eastern Europe. The logistics services offered to customers range from road freight transport and contract logistics to air and sea freight – including industry networks, e.g. for fashion, as well as other sophisticated industry solutions.
With a total of around 10,000 employees at approx. 200 locations in 13 countries and a turnover of about two billion euros, the group of companies is becoming a leading logistics player in its markets.
Rudi Quehenberger, Rodolphe Schoettel and Günter Thiel have fully sold their shares. Rodolphe Schoettel will remain in the management as CFO of Quehenberger Logistics, as will COO Klaus Hrazdira.
The Quehenberger subsidiaries in Russia, Belarus, Kazakhstan and Ukraine are excluded from the takeover. These companies were spun off from the Augustin Quehenberger Group into a separate holding company, CF Logistics GmbH, in 2022.