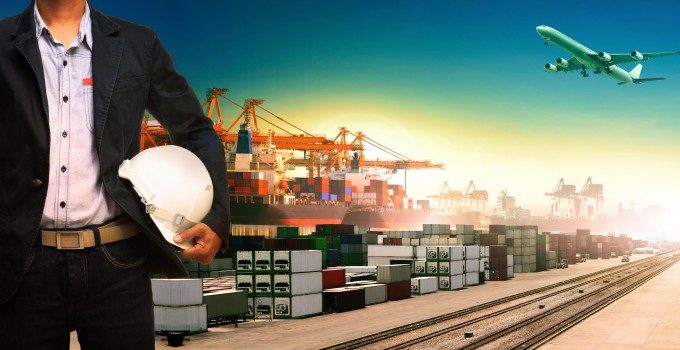 Despite heavy snowfall across most parts of northern Europe, which has caused delays to flights and other transport services, carriers and forwarders are reporting that so far there are no major cargo backlogs.
The worst affected airports are Frankfurt, which is closed for inbound flights and saw the cancellation of some 203 flights today, and Paris, where aviation authorities have asked Charles de Galle and Orly to cancel 40% of flights. London's Heathrow has cancelled 158 flights, while 300 were stopped yesterday. East Midlands Airport, used by major integrators, is currently closed.
Emirates SkyCargo confirmed that it has a freighter stuck in Paris, unable to take off. "It's happening to everyone," said Ram Menen, divisional vp cargo. "There are a few delays but we will make sure the cargo gets there."
A spokesman for Lufthansa Cargo told The Loadstar: "The situation in Frankfurt is improving and the snowfalls have stopped. Some inbound freighters had to divert to other airports such as Cologne, but no outbound freighters had to be cancelled. Of course it is impossible to avoid delays under these conditions but we are doing our utmost to ensure that all shipments are flown to their destination as soon as possible." He advised customers to check the carrier's tracking system for status information on shipments.
Most European airlines are trying to cancel short haul flights only, but airlines such as Etihad and Emirates have both been forced to divert some flights to other airports.
A spokesman for Air France said: "Our freighters flights are operating normally, with just a little delay from the normal basic schedule. A few disruptions have occurred in loading cargo on to passenger flights because of snow at the airport on the roads between the cargo zone and passenger terminals. 
The only cancellations of flights were on the short and medium haul sectors, and all long haul flights are operating normally."
He added that there was a small back-log of pallets, that should be resolved by tomorrow.
The Netherlands has experienced major transport problems, with local media last week reporting a 350km traffic jam. However, the situation appears to be improving as Schiphol has only cancelled 30 flights today, mostly to European destinations also affected by snow, and the traffic jam is now down to about 50km. Cargo flights are said to be experiencing no more than an hour in delays.
Elsewhere in Europe conditions are said to be treacherous, with heavy snowfall in Croatia, Serbia and Romania causing delays. TNT is warning customers of weather-related delays in Russia and Germany. 
Manchester Airport, which has won the auction to buy Stansted Airport from BAA, has seen some flights cancelled and other diverted.
Some rail services in Europe are facing delays, but most ports are operating normally. The port of Felixstowe is serving ships as per usual, although there is some landside congestion at its gates due to problems with the roads.