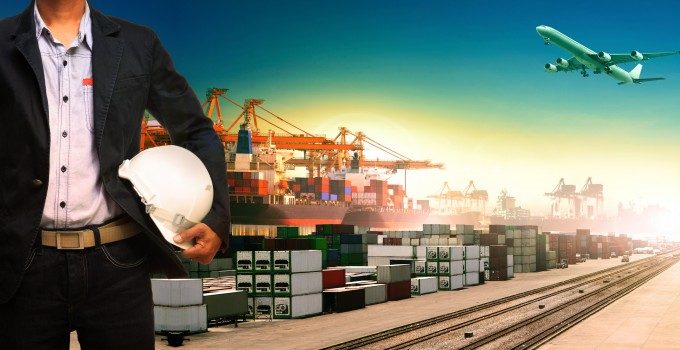 The UK air freight industry has called on London Heathrow to improve its cargo facilities if it wants to cement its position as the UK's key hub airport.
As the Airports Commission, the body recently appointed to determine the UK's future aviation hub, announced the members of its expert panel, air cargo players became increasingly vocal in an attempt to get freight onto the agenda. Despite the Commission noting that in 2011, goods worth £116bn were shipped through the airport between the UK and non-EU countries  – or 35% of the UK's non-EU trade by value – the industry is concerned that air freight could be left off the main agenda.
"It is just a little disappointing that the importance of air freight is somewhat underplayed," said Chris Welsh, general manager of global and European policy for the Freight Transport Association (FTA). "We would encourage the government to work with industry to fully understand the importance of air freight to the UK economy."
The FTA submitted an response to the Airports Commission ahead of its April deadline, stating that: "The UK's international competitiveness is likely to be impaired unless current airport capacity is expanded to cater for growth in international trade.
"In this respect it is important to note that global goods trade growth has grown over the long term at between 1.3 and 3 times GDP, depending on the strength of the economic cycle."
Cargo has been chronically neglected in the UK, with many Heathrow cargo facilities developed in the 1960s, including the notorious 'horse shoe'. One senior UK air freight player, said: "Heathrow's cargo infrastructure is not fit for purpose – the horse shoe is dangerous. The days of simple narrowbody flights with small amounts of cargo are long gone and everyone is now trying to cram too much in."
The source added that there had been talk of moving the cargo 'village' so that it was parallel with the taxiway, giving more space. "It would make a lot of sense," he said. "But Heathrow has spent money on developing T5, and now T2, and it will need to find the funding. Heathrow has paid lip service to freight – and in some ways it makes commercial sense as it can make more money through terminals. But if you want an airport to grow, in modern aviation, you need to carry cargo as passengers just aren't enough."
Phil Rawlings, UK manager for Emirates agreed, adding: "20% of our business comes from cargo. We factor in cargo on all of our operations. If you want to attract carriers then you have to give them the facilities."
The FTA added in a statement: "Aviation policy can only be effective if freight issues are given full consideration; particularly given that freight carried on board passenger aircraft in many cases makes international airline routes more viable; and that logistics is a vital component to the UK's route network and overall economy both as an employer and in terms of the economic activity reliant on it."
There are several proposals under consideration by the Commission, including boosting regional airports for a split hub approach, expanding Heathrow, and building an entirely new airport in the east of London on an island in the Thames river estuary.
This last idea has found little support. Last week the House of Commons Transport Committee Aviation Strategy dismissed it, claiming it would be too expensive and would damage wildlife habitats.
"If this new hub was built, the assumption is that Heathrow would have to close," said Mr Rawlings. "But how many people does it employ? Could they move? Is there sufficient housing near the Thames island? And what about all those companies that have headquarters at Heathrow – they would all have to move. It is such a large undertaking, it's almost incomprehensible. And it could decimate local communities in the Heathrow area."
In the short term, given that a new airport will take some years to agree on, and build, most players in the industry believe adding a third runway at Heathrow is the only option.
"Rival airports have considerably more capacity than LHR," said Larry Coyne, CEO of  Coyne Airways. "Slots are limited at the moment, which means that big carriers are switching to the A380 to carry more passengers – Emirates, BA, Singapore Airlines.
"But the A380 is displacing 777 operations, which could carry 20 to 25 tonnes of cargo. The A380 is limited to 6 or 7 tonnes, meaning that freight capacity is going down."
Despite the 76,500 jobs directly provided by Heathrow, many residents of the local area are against expansion. However, think-tank The Policy Exchange has suggested that LHR could expand to four runways without a significant increase in noise pollution by building or moving runways slightly west, over the M25 motorway, an idea under discussion by the Airport Commission. Apart from local residents however, business throughout the UK seem to support LHR's expansion.
"Since 1990, Heathrow has lost nearly 20% of its destinations due to runway capacity constraining the availability of slots," wrote the FTA in its submission. "Heathrow's list of destinations has declined from over 220 to around 180, Paris's list has increased from around 180 to over 240 – a picture mirrored by Frankfurt and Amsterdam – all of which have more runway capacity than Heathrow. Connectivity is vital to the UK economy's development and competitiveness as new economies such as the "BRICS" (Brazil, India, China and South Africa) develop. Continental airports such as Frankfurt are expanding their service links to these economies."
Mr Rawlings added more simply: "If LHR is to survive, it needs another runway."
The Airports Commission has a 17 May deadline for submitting ideas on making the best use of short and medium term capacity, while outline proposals for the long term need to be submitted by 19 July.