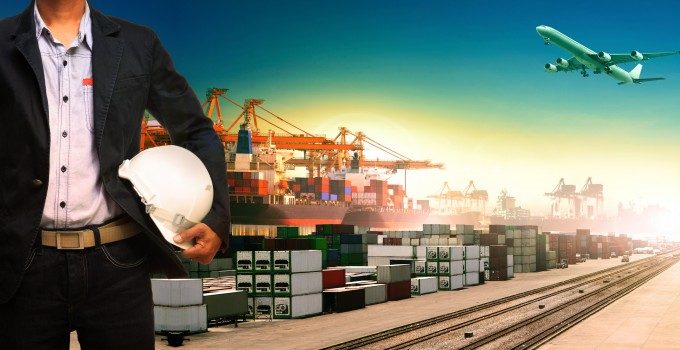 Improving global markets spearheaded a strong quarter for FedEx as the company gears up for what it claims will be a "record holiday shipping season".
Both operating and net income climbed substantially on the back of a 9.4% upturn in revenues, which reached $16.3bn for the three months to November.
Chief executive Fred Smith praised the "strategic execution" of his team, noting that the company was now "well positioned" for long-term growth.
"We are on track for another record holiday shipping season, and customer service levels have been outstanding," said Mr Smith. "We thank our more than 400,000 dedicated team members around the world."
Group operating income reached $1.26bn, up 7.4% year on year, with net income increasing more than 10% to $775m.
While all divisions made gains, FedEx Freight boasted the strongest growth, with a 10% upturn in revenue generating a 34% surge in operating income ($118m).
Chief operating officer Dave Bronczek said the Freight division – alongside Express – was experiencing its "best ever" peak.
"Freight stands out with tremendous growth in revenue and profitability as we benefit from disciplined pricing and investments to improve safety and efficiency," said Mr Bronczek.
"And we expect this to continue and look for this segment to have one of its best years in over a decade."
The Express operation continues to provide the 'bread and butter', with more than 92% of group earnings coming from the division, which saw revenue growth of 8%.
However, with the continuing impact of the TNT cyber-attack, this could only be turned into 1.5% growth in operational income. According to the company, the attack resulted in $100m in lost revenue, primarily down to decreased TNT shipments.
Mr Smith said he was "proud" of the progress made in recovering, describing the event as "unprecedented".
He added: "Our plans remain on target to improve operating income at the FedEx Express segment by $1.2bn to $1.5bn in fiscal 2020 versus fiscal 2017. Our goal remains to increase earnings, margins, cash flows and returns, and we are confident we can do so."
Furthermore, Mr Smith said, the company was "encouraged" by US government efforts at implementing the Tax Cuts and Jobs Act legislation.
"This legislation offers pro-growth, pro-business tax reform solutions that will power the economy," he said. [And in turn it will] increase business investment, expand job opportunities and enhance incomes and improve US competitiveness."
But with the likes of Amazon actively developing its own logistics service, Mr Smith was asked, during an earnings call, about the prospect of FedEx launching a retail marketplace. He responded that he "strongly" believed the company should not compete with its customers.
"Our big customers have marketplaces, so we think the value-add we bring to the table is [our] unmatched portfolio of solutions and assets," he said.
"[With these], we can help our customers fulfil their marketplace requirements – so that's our policy in that regard."