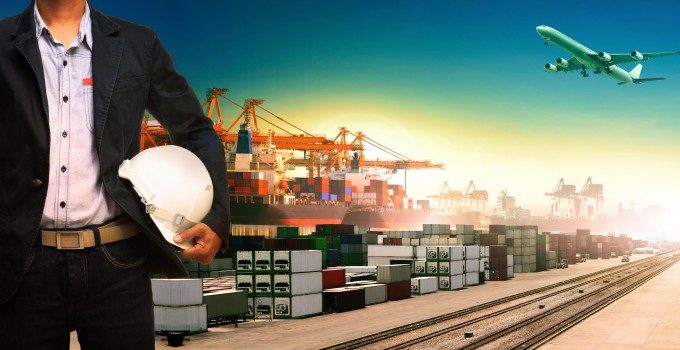 Deutsche Post-DHL Group chief executive Frank Appel yesterday hit back at trade union claims that it has abandoned collective bargaining practises and is forcing workers to accept a 30% pay cut by transferring their employment to a new postal delivery company.
The claims centre on the creation of DHL Delivery GmbH, which involves transferring up to 10,000 workers who are currently on temporary contracts with Deutsche Post into the new organisation and conferring permanent employment status upon them.
However, German trade union Verdi, which represents postal workers in the country, said that the company is "circumventing" the existing collective agreement between the two entities, while workers taking employment with DHL Delivery are set to lose as much as €3,500 a year in wages and are being "physically segregated from co-workers who have decent working conditions".
A Verdi spokesperson said: "With the spin-off of part of the delivery operation, Deutsche Post is smashing its highly efficient delivery network. This is not the right step into the future mail and parcel market."
International Transport Workers Federation general secretary Steve Cotton added: "DP-DHL has let down its workers, its shareholders and the people of Germany. It is undercutting, undermining and underperforming. It has tried to play off its own personnel against each other and to sidestep and avoid not just its own responsibilities but also its own claimed values."
Since DHL Delivery was established earlier this year, DP-DHL says that 6,000 employees have signed permanent contracts with it, of which over 2,000 have been recruited externally. It aims to have 8,500 employees by the end of 2015.
And while the union activists protested outside the company's annual general meeting in Frankfurt yesterday, inside Mr Appel defended DHL Delivery's employment terms, calling them "in accordance with the collectively agreed rates for the freight forwarding and logistics industry".
He added: "However, our wages are in fact much higher than those of our competition. Our personnel expenses are not competitive over the long term. Our longstanding pay scale goes back to the time before privatisation. It is now outdated and not in line with the market standard. We are changing this at our new companies. This will enable us to remain competitive in the future.
"In recent weeks, we have been the subject of negative press reports," he continued. "Some of the accusations are quite serious, and many are inaccurate. We are not breaking any contracts or abandoning collective pay scales. We are not restricting employees' co-determination rights.
"And we are most certainly not creating low-wage jobs. What we are doing is securing the future of the existing jobs at our company. In addition, we are creating thousands of new positions in Germany."
Verdi has staged several bouts of industrial action this year and has not ruled out further strikes.
Meanwhile, for employees of DHL's embattled forwarding division, Mr Appel stressed that the IT transformation would continue, as "we need better IT systems to simplify and standardise our processes", but was short on details in terms of how he intends to reorganise the business itself.
"We do not wish to alter the essence of our forwarding business. But we will be changing key aspects of the way in which we organise the business. Naturally, we intend for the necessary changes to affect business operations and the quality provided to customers as little as possible.
"It's possible that we have not succeeded in this sufficiently of late. For that reason, we will now take sufficient time to make sure we're on the right track," he said.