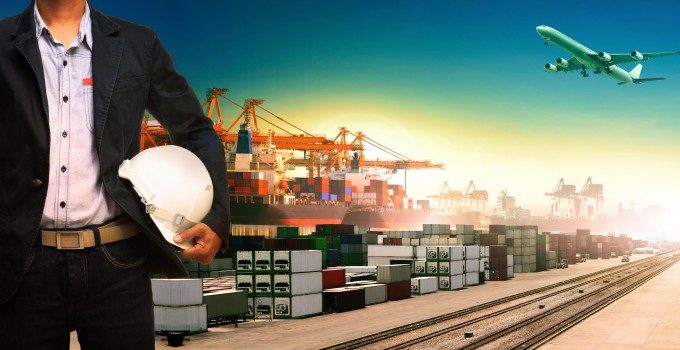 Despite record investment in airports, consignees and forwarders are poised for a frustrating peak season with the prospect of freight again being trapped in overburdened cargo terminals.
Neel Shah, senior vice-president, global air freight, at Flexport, reckons the 2018 peak season will bring a sense of deja vu to the air cargo industry with a re-run of the woes that afflicted imports last winter.
"We will see some pretty bunged-up operations in the peak season," he predicted.
With a few exceptions, the major gateways have failed to address the capacity problems that stretched airfreight facilities beyond their limits last year, Mr Shah noted.
"I don't think anything has been done to make them better," he said. "After the challenges we had last year, very little has been solved."
A senior executive of one major global handler confirmed that hardly any new cargo developments had been launched at US airports since the winter– and this is not for lack of money for airport development.
US airports are actually spending record amounts on construction: according to the US Census Bureau, airports invested a seasonally adjusted $5.24bn on construction in May, up 75% more than their outlay 12 months earlier.
Costly upgrades and overhauls are in progress at a host of gateways, including Los Angeles, San Francisco, Denver and Nashville. LA is spending a cool $14bn, while New York's LaGuardia is forking out $8bn on renovations.
However, most of this money goes to upgrade or revamp passenger facilities, handlers and forwarders noted.
The US Department of Transportation (DoT) recently announced $770.8m of infrastructure grants, supporting 949 projects at 522 airports, part of a total package of $3.18bn the US will spend this year on its Airport Improvement Programme. The lion's share of the fresh batch of funds goes to runway and taxiway upgrades. Little is earmarked for cargo.
What has aggravated the problem is the fact that hardly any investment in cargo facilities was made in North America during the downturn. Much of the existing footprint is over 20 years old and not appropriate for today's requirements.
Mr Shah said the problems last year were particularly pronounced at the major gateways and anticipates the most serious delays at LA, New York's JFK and Atlanta.
Ray Brimble, CEO of aviation facility developer Lynxs, said airports seemed to have missed a good opportunity for cargo development. Construction costs are now on the rise, from building materials to interest rates, he pointed out.
Flexport is taking more control of its cargo, Mr Shah said, citing the company's cargo building at LAX. Flexport's dedicated freighter from Hong Kong can park at the facility to unload its cargo.
Forwarders awaiting cargo at a major US hub as part of a consolidation have little hope of seeing their consignment on the same day during the peak season, he said. They are likely to face a wait of 36 hours, especially if their shipment is moving on a freighter, he added.
Some forwarders have taken steps to route cargo to smaller airports to avoid to congested hubs. Rickenbacker, the cargo airport of Columbus, Ohio, is an option a number of them have on their radar.
And Rockford International, which markets itself as an alternative to Chicago O'Hare (where it has a drop-off station for freight) is trying to attract more cargo operations. Last year it clocked up a 50% increase in throughput, which propelled it to 22ndin the US for air cargo volume, up from 31stin 2016. The main drivers were UPS, which has a major hub operation at the airport, and Atlas Air with flights for Amazon.
Unlike some larger gateways, Rockford is investing in cargo. Last month, work began on the expansion of its cargo centre and cargo apron.
But Flexport has no plans to shift traffic to alternative gateways at this point, but they offer an appealing alternative if problems at a big gateway become too serious, Mr Shah said.