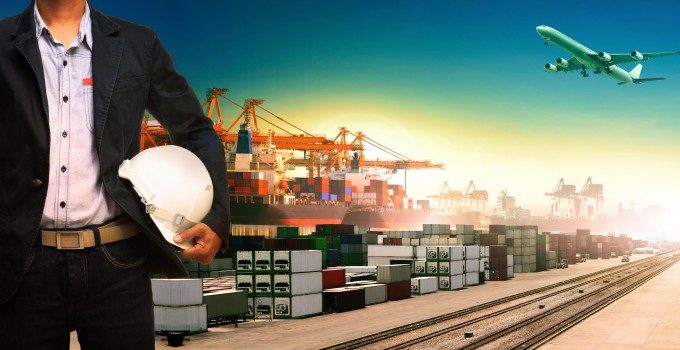 The Mærsk Mc-Kinney Møller, the world's largest container vessel, made its European debut when it arrived in Rotterdam, Europe's largest port on 16 August amid a throng of spectators and media from around Europe.
Mærsk Line had even arranged an all-ticket party for a thousand guests at the entrance to the port on the Maasvlakte to watch the arrival of the new flagship. The vessel is the first in a series of 20 triple-E vessels that were ordered by Mærsk Line in 2011 and are being constructed by Daewoo Shipbuilding & Marine Engineering (DSME) in South Korea at a cost of $185 million per vessel.
The arrival of Mærsk Mc-Kinney Møller marks yet another new chapter in the container shipping industry. With a length of 400 metres and a capacity of 18,270teu, the Triple-E vessels are the largest container vessels ever to be constructed and have been designed to be the most efficient and environmentally friendly container vessels afloat, and their aim is to reduce the cost per slot of each container carried.
After a successful maiden call, on which a total of 2,858 container moves were made, APM Terminals announced that its Rotterdam facility had set a new productivity record on the vessel with berth productivity of 215 gross moves per hour and crane productivity of 37.1 gross moves per hour using eight gantry cranes during the vessel's stay.
Mærsk Mc-Kinney Møller sailed from Rotterdam the following morning and called at another APM facility in Bremerhaven, Germany on 18 August, after which it is scheduled to make further calls at other APM facilities including Gdansk in Poland, Aarhus in Denmark, Gothenburg in Sweden with another call in Rotterdam before heading to the Far East via Tangiers in Morocco.
A further 4 Triple-E vessels will be delivered in 2013, with the second, Majestic Mærsk, having already been delivered and due to make its European debut in Rotterdam on 13 September. It will be be followed by the Mary Mærsk, Marie Mærsk and Madison Mærsk. The remaining 15 vessels being delivered through to the summer of 2015.