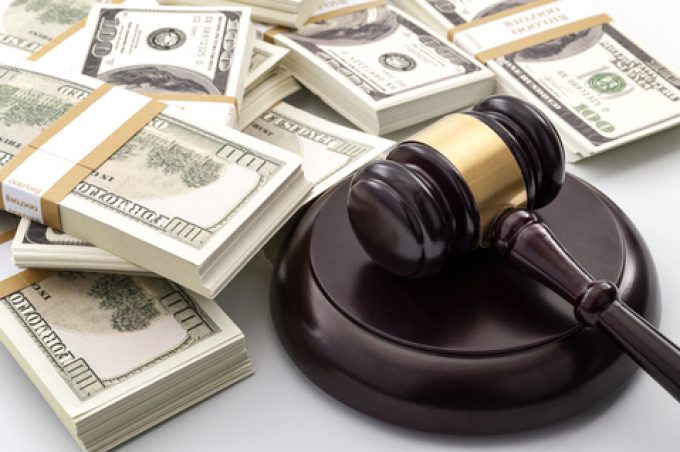 The fractious relationship between shippers and LSPs over D&D charges and billing has reached new heights – Expeditors is suing a customer of more than 10 years for withholding some $20m in payments.
Last year, two subsidiaries of Kohler, a plumbing manufacturer, claimed they had found "billing and invoice discrepancies", and Kohler said it would withhold payment of $20m until it had seen a "full audit" of invoices.
Expeditors investigated, and gave Kohler some 3,200 files and audit personnel.
Kohler said it had "tested" 60 shipment files, totalling $324,000 in invoices, and found overbilling on 12, worth $94,000. It argued that this was an "overbill rate" of 28.9%.
As a result, it said that rate, based on a 1.6% sample size, should be retroactively applied to the past three years of accounts receivable, which would result in a refund to Kohler from Expeditors of more than $22m.
Expeditors examined the 12 files, and found two involved demurrage charges that Kohler had incurred, while two others had discrepancies totalling $240 – which were immediately corrected. Expeditors claimed that the highest actual error rate was only 0.07%, and made a "good-faith settlement offer".
Kohler refused this and, in January, the two parties met several times, during which Kohler demanded a new audit of more than 900 files covering multiple years.
It added that it wanted a 99.9% confidence rating in the billings, increased its audit requirements and refused to update its account. This was despite, said Expeditors, the fact that "the vast majority of the amounts owed to Expeditors consisted of pass-through demurrage and detention charges from the underlying ocean carriers and marine terminal operators, which Expeditors had long since paid on Kohler's behalf".
At the start of this month, Kohler said it would continue to block $19.7m in payment and "will also block newer invoices to add up to $20m".
In its court filing last Friday, Expeditors said some $18.3m was past due, as of 9 March, while interest was now at about $440,000. In total Kohler owes Expeditors $21.6m, it said.
Expeditors is suing for breach of contract and breach of covenant of good faith and fair dealing. It has asked for damages of not less than $21,626,223, pre-judgment interest and legal fees and costs.
Kohler has yet to respond.
There is more on this story at Loadstar Premium