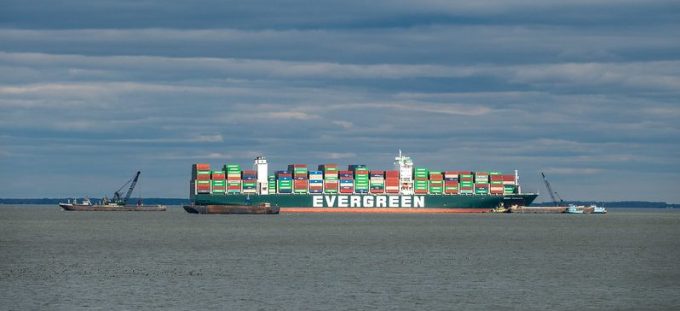 Taiwan vessel operator Evergreen has denied its box ship Ever Forward caused environmental damage when it became grounded in Chesapeake Bay and was later refloated.
Maryland state comptroller Peter Franchot asked the carrier to launch what he called a $100m "responsibility fund" to cover environmental and economic costs  following the grounding of the 12,000 teu ship on 13 March.
However, today, Evergreen insisted that the ship had suffered no structural damage, all its onboard equipment was functioning normally and, "as such, the comptroller's immediate concern has been avoided".
The company said environmental concerns were a "fundamental tenet" of the company's corporate mission and "taken very seriously".
It added: "We are pleased that all dredged material excavated from the Ever Forward site is being beneficially used for rebuilding and restoring Poplar Island, home to hundreds of species of wildlife and waterfowl, as approved by Maryland's Department of the Environment."
Following the accident investigation, Evergreen said: "A more decisive view on accountability will be available and measures can be taken to prevent similar incidents in the future and further improve maritime and environmental safety."