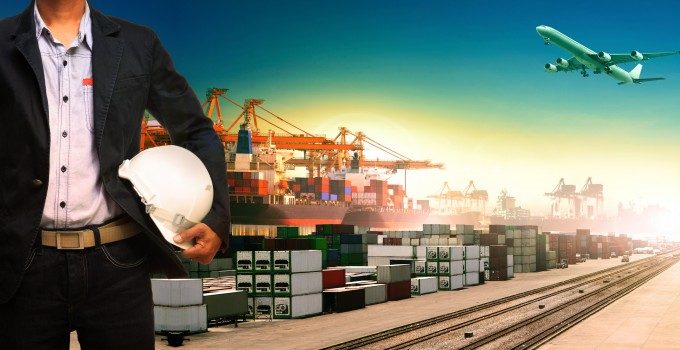 So shipping lines are now going more slowly than the 19th century tea clippers, as reported in The Loadstar last week. (Super slow steaming is 15 knots, while under sail, ships went at about 16 knots. Which adds an extra seven days to Asia Europe, taking it to up to 50 days.)
Of course in some ways, this makes sea freight even more competitive, in price terms, as the fuel savings are enormous. If you cut the speed by half, fuel costs go down 80%. But do the very slow transit times provide any opportunities for the embattled airline industry?
Well, the option of slowing down to save money is certainly not one of them. (In fact, at this week's AirBridge Cargo press conference, one journalist asked what similar fuel-saving measures airlines could employ. Another hack wryly remarked that slowing down would have the rather detrimental effect of sending planes plummeting from the skies.)
Of course, airlines could buy an oil refinery, a la Delta. Although, while it is certainly an ambitious and innovative approach to hedging, most carriers probably find running an airline headache enough, without adding further challenges in the shape of an energy business that the current owners are already struggling with.
Or, they stomach the fuel costs and ensure that shippers have a speedy and reliable service. IATA is pushing hard to try to reduce transit times, from six days to five.
And there have been some trends in the supply chain that show a greater desire from shippers to ensure inventory is always topped up. Wal-Mart, although clearly a buyer of sea rather than air freight services, claims out-of-stock items cost it some $5bn in lost sales per year. While discounting is always a concern for retailers, Wal-Mart made the fair point that: "Product has to be on the shelf for customers to buy it."
But weak consumer demand and rising fuel prices do seem to be putting a dampener on the trend for fast fashion. And retailers are continuing to look to switch out of air freight. US garment company Abercrombie & Fitch recently described how it has reduced the percentage of inventory flown from 60% to 12% in the past four years, and said it aimed for air freight to account for between 10% and 20% of its products.
Yet in February, it blamed markdowns for its poor fourth quarter earnings, which fell 79%. At some point, perhaps it might buy into the idea that markdowns can be more expensive than fast supply chains. But not yet. A&F said it expected to see greater demand in the second half, and confirmed that "promotions are a way of life". (Unless, of course, you are a fast fashion retailer who despises discounts.)
Meanwhile, Uniqlo, the Japanese company whose sourcing strategy is to order year-round clothes, to be made in the garment manufacturing off-season, and thus more cheaply, is growing and taking its slow fashion to the US. It hopes to expand as fast as Apple and Google. (US rival Gap, meanwhile, is looking to Asia for growth, in a slightly bizarre swap.)
So among expanding companies, there seems to be less need for speed, outside of the traditional high-tech and pharma industries.
And how about reliability? Well, AirBridge Cargo's goals, for example, this year include reaching 55% punctuality, and 75% delivered as promised. That seems rather a low ambition, and certainly not one that will help propel the air cargo industry into a new realm of speed and reliability, pretty much its only selling points.
Putting individual achievements (or lack of them) aside, even the sea freight industry is now trying to offer reliability, even if they can't offer speed. Maersk aims to offer 95% on-time delivery (compare and contrast with ABC). Its Daily Maersk service achieved 99% on-time performance – and it wants to roll out this service to other parts of the world too.
Which is all starting to look as if there will be no stolen market share from the sea freight industry. And rail is on the way up too. Making it yet another tough year for the air freight industry.