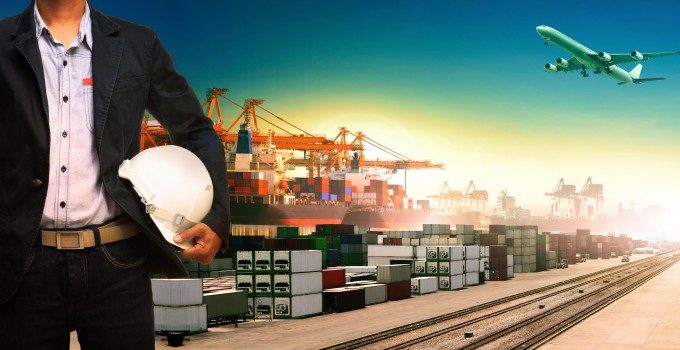 Europe's road feeder services are undergoing a strategic shift, a trend evidenced by last month's bankruptcy of Rutges Cargo. Rutges, a well-known Dutch brand, ran out of cash after deciding to move away from airport services, towards national distribution and warehousing.
Despite being owned by Wallenborn, it was essentially autonomous and, focusing on local business and the healthcare industry, was carving out a niche for itself away from its parent's airport-to-airport business. Under new ownership, it has kept its management and is expected to continue with its new strategy. But it is not alone in wanting to adapt its business model.
RFS suppliers are fighting the same challenges as their customers. As air freight volumes shrink, and fuel costs and driver wages in western Europe rise, the airlines' hauliers are re-thinking.
"It's been the same for us as it has been for airlines," Sebastiaan Scholte, managing director of Jan de Rijk Logistics, told The Loadstar. "There is less volume, and we are definitely seeing modal shift to sea, which is much cheaper and is becoming more reliable."
Jason Breakwell, manager, development and key accounts for Wallenborn, added: "All road companies are finding it hard at the moment. Customers are stretching the terms of payment, and costs for transport are generally up front. Air doesn't pay what it did."
The frustration is compounded by the lack of efficiencies in European road freight. "The market is so fragmented and cooperation is difficult," said Mr Scholte. "We would like to see more horizontal and vertical cooperation, and better combining of loads." He pointed to figures from the World Economic Forum, which revealed that 24% of all trucks drove empty within the EU in 2009, while the average load factor of 'full' trucks was just 57%.
Nevertheless, he said, true collaboration will be difficult to achieve. "The more players there are, the more complex it becomes, but the crisis forces you to become more efficient. The other problem is that the shipper dictates, and when they negotiate through a purchasing manager, they only look at cost. The difficult part is trying to create value, instead of just reducing cost."
Mr Breakwell agreed. "Customers are happy as long as they are getting value. But it's becoming harder to convince them of that value."
As a result, Jan de Rijk, which recently signed a new, larger contract with a key airline, is looking to widen its customer base. Air makes up some 45% of its business, but is not being targeted as a growth area – instead it is looking to cement a better relationship with forwarders. "Mid-sized forwarders are quite big but asset light – we're asset heavy and experts in LTL and FTL road transport, which makes a perfect fit for airport deliveries," said Mr Scholte.
He plans to work with forwarders at getting into the verticals. "The airlines are one part of the supply chain, and so are we, but we'd like to be more in control. For the airlines, trucking is just an extra cost, but we can see potential savings for forwarders with a hub structure, in things like offline handling charges."
Wallenborn, however, has a different take on the market and says carriers are using RFS as a way to boost yields rather than volumes.
As more non-European passenger airlines fly into more destinations in Europe, moving goods by truck between airports can help carriers to optimise yields by mixing and matching customers. "They want to mix the freight, and we are seeing much more emphasis on optimising yields," said Mr Breakwell. "It used to be about a European carrier with one hub. Now the market has changed with big cargo players from outside Europe. They are looking for a consistent product at multiple gateways. They want comfort that the service is the same, regardless of where the freight lands. Air cargo now needs different solutions."
Wallenborn, which also derives 45% of its business from RFS, has carved out a niche in highly valuable theft-targeted (HVTT) cargo. "This year, high value air cargo has had the best growth," said Mr Breakwell.
Meanwhile Jan de Rijk, which offers warehousing and contract logistics services in addition to RFS, is looking beyond both trucks and the EU border for its growth. It has launched a rail operation, transporting plants between the Netherlands and Italy, and is planning a second train. It is also looking at expansion in eastern Europe – where it now sources the majority of its drivers – to take advantage of the trend towards near sourcing.  Ukraine, something of a wild east on the fringes of the EU, is full of opportunity, believes Mr Scholte, and Jan de Rijk has begun trading haulage capacity there.
"Eastern Europe is the future," said Mr Scholte. "The middle classes will grow." But he is looking further afield too. "We are seeing opportunities in Brazil in the air freight market, with high-tech and high value cargo. And our European customers would like to see us there."
If air volumes continue to remain slim as is expected, adaptation will be the name of the game next year.