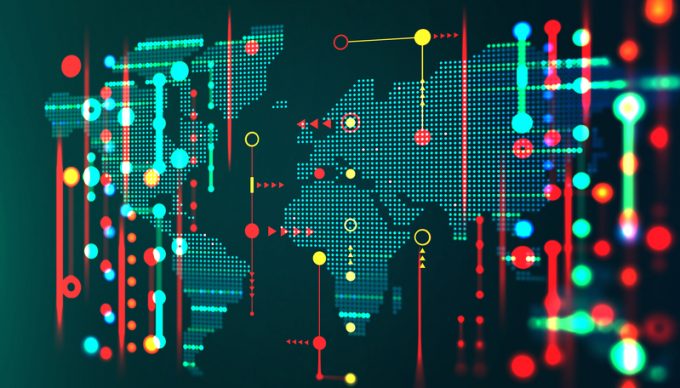 Past data can't predict the future – for all the new technology, complex datasets and AI, the image of tomorrow remains blurry, at best.
Take the Oxford University mathematical model which promised to predict the outcome of the World Cup: England did indeed lose in the quarter finals – but the finalists will not be Brazil and Belgium, with the South American team gaining its sixth title, as predicted.
As Oxford's Maths Institute said (more or less), where there is sport, there is data. And where there is data, there is maths. And where there is maths, there are modellers.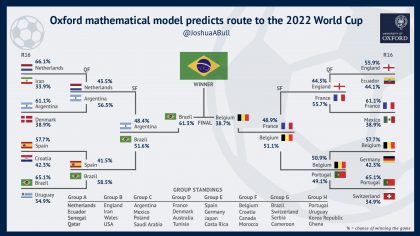 But modellers simply can't predict the outcome of something as emotionally charged as a penalty shoot-out. And so, despite the increasing urgency with which companies have wanted to see market data, it can go no further than the past. Last week's figures are the best indication you can get of next week's.
AI or complex modelling – nothing can confidently and accurately predict tomorrow's rates.
"We all thought Trump had only a slim chance of becoming president," explained Patrik Berglund, co-founder and CEO of Xeneta, the rate benchmarking and analytics company. "But he got it. And then there was a trade war, followed by frontloading of cargo from US importers that created a capacity squeeze.
"It's hard to create an algorithm that can predict events like that. You can look at things like coal consumption in China to help predict demand, but for the supply side, it is not possible.
"Look at the lines – they are ordering vessels to deliver in three, four years' time. It's impossible to predict the required demand four years ahead of time."
So far, the technology-led newcomers in the freight market have focused on greater accuracy and speed to market of data. You no longer have to wait eight weeks to discover old, and now irrelevant, numbers. The pandemic triggered data platforms to offer weekly views instead.
But without the ability to make accurate predictions, what is left for companies like Xeneta?
"We have come a long way, but the majority of what we want to achieve is ahead of us," said Mr Berglund. "We are still on a journey to make the market transparent. You can almost never get enough data – pricing moves so fast.
"You need to think about complementary data sources, and visibility on other sets to complement rates, in order to get an even better understanding of the market. Demurrage and detention (D&D), which we are sourcing from BCOs, reliability, capacity, payment terms, financial data, emission data.
"There are a bunch of new datasets we are looking into that will make  the market more transparent – so you can find out which carrier you should deal with. That's the level of visibility we are going for. The big picture.
"But we have to stay focused."
When Xeneta started in 2012 – the same year as Freightos and The Loadstar, in fact – it had a wider brief, said Mr Berglund.
"We looked at booking platforms, but it stretched us too much, required too many resources and was the wrong track for us. So we went back to rates – our focus is narrow, visibility on and complimentary datasets for air and ocean freight."
Niall van de Wouw, chief airfreight officer and founder of Clive, Xeneta's only acquisition to date, believes the key is breadth, depth, quality and timeliness of data.
"We like to see market data more like fresh fish than fine wine – it expires rather than becoming more valuable as it gets older. We need to get as much data as we can, and make it available as quickly as we can."
Xeneta now gets 10m rates a month.
"Even 250,000 to 300,000 can be overwhelming, you can get a bottleneck – and a mess – as the data is non-standardised", said Mr Berglund. "We thought it might not scale, but we now have more than 30 people focusing only on data, and 250 in Oslo, New York and Hamburg, building-out Xeneta."
And the more data you get, the more that comes in.
"It's all about the size of network and critical mass, and bringing on new customers. New data improves the product and everyone gets more value; it's the network effect. So, as we keep growing, so does the value to our customers."
In the beginning, of course, there was some reticence at the idea of such transparency.
"Initially the whole supply side was opposed. When we started, we really had to persuade the supply side to join, but supply will go where demand dictates. Our customers kept it going and we now have forwarders, lines, airlines. And the supply side is using the data too."
Mr van de Wouw added: "For any platform to work, you need benefits for both sides."
So, bar being able to predict the future, what is the holy grail in logistics data?
"On the ocean side, it's utilisation," said Mr Berglund. "We've got the price on one side, but it would be great to know what is used in terms of capacity – so price and capacity would be great.
"Our datasets are still a 'blue ocean' situation (differentiation, creating a new and uncontested market). But we need to paint a complete picture. We are uniquely positioned, but it will require another five years of heavy investing and building."
And what then for Xeneta? IPO, acquisition? What will happen for the company which now has 250 people, of 52 different nationalities?
"We don't focus on exit opportunities. There have been three attempts by private equity so far, but it's more important for us to focus on the untapped opportunity.
"We are trying to make a change, and we have a lot of energy."