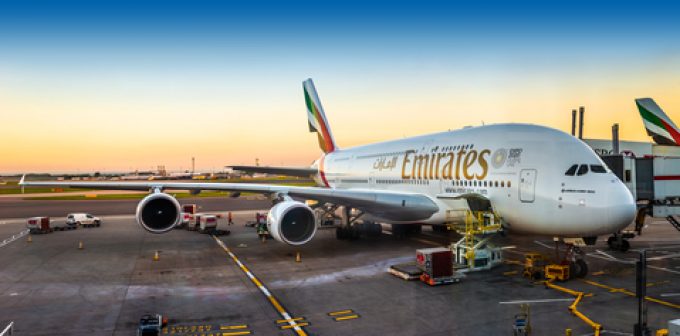 Angry air travel passengers are set to be out in force this summer – but they are not alone. There are also increasingly angry airlines.
The summer airport chaos has led to a very public spat between Emirates and Heathrow, in what is likely to be a continuing row between airports and airlines.
On Tuesday, Heathrow told airlines that it was introducing an immediate capacity cap until 11 September, limited to 100,000 departing passengers a day. It claimed that of the 4,000 seats it needed to cut each day, only 1,500 had already been sold.
Emirates disagreed, and in an unprecedented broadside at the airport it said: "It is … highly regrettable that LHR last evening gave us 36 hours to comply with capacity cuts, of a figure that appears to be plucked from thin air. Their communications not only dictated the specific flights on which we should throw out paying passengers, but also threatened legal action for non-compliance.
"This is entirely unreasonable and unacceptable, and we reject these demands."
Emirates pointed out that its handling and catering company, dnata, is "fully ready and capable of handling our flights. So the crux of the issue lies with the central services and systems which are the responsibility of the airport operator."
Noting that its operations requirements "cannot be a surprise to the airport", it said Heathrow had shown "blatant disregard for consumers".
"Re-booking the sheer numbers of potentially impacted passengers is impossible with all flights running full for the next weeks, including at other London airports and on other airlines. Adding to the complexity, 70% of our customers from LHR are headed beyond Dubai to see loved ones in far flung destinations, and it will be impossible to find them new onward connections at short notice."
The carrier added that it had been planning for the resumption of passenger travel for months, but that LHR "chose not to act, not to plan, not invest.
"Now faced with an "airmageddon" situation due to their incompetence and non-action, they are pushing entire burden – of costs and the scramble to sort the mess – to airlines and travellers.
"Until further notice, Emirates plans to operate as scheduled to and from LHR."
Heathrow declined to answer specific questions from The Loadstar, including on what recourse it had to force Emirates to cut flights, but instead sent a statement.
"For months we have asked airlines to help come up with a plan to solve their resourcing challenges, but no clear plans were forthcoming and with each passing day the problem got worse. We had no choice but to take the difficult decision to impose a capacity cap designed to give passengers a better, more reliable journey and to keep everyone working at the airport safe.
"We have tried to be as supportive as possible to airlines and our 100k cap on daily departing passengers is significantly higher than the 64k cap at Schiphol. It would be disappointing if instead of working together, any airline would want to put profit ahead a safe and reliable passenger journey."
Emirates made a $1bn loss last year, so it is perhaps understandable that it wants to put profit first and is reluctant to cancel fully paid flights, and be forced to rebook passengers.
Neither party was able to tell The Loadstar the impact the cuts would have on cargo, but Heathrow saw cargo volumes edge up 1.3% in June, year-on-year, and up 3.5% for the first half, to 688,287 metric tonnes. All European and Asia Pacific cargo saw declines, however, with 127% growth in Latin American cargo boosting overall figures.