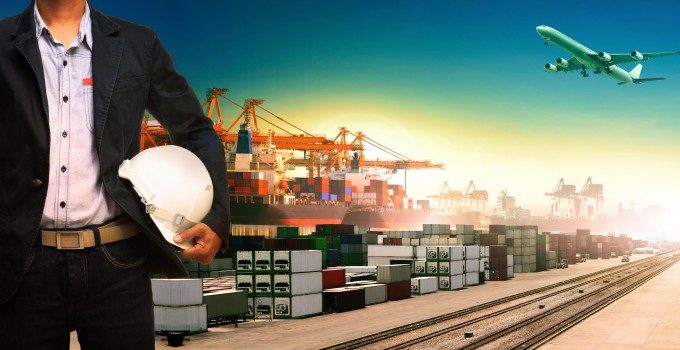 It appears the port of Hamburg has "something to sell" again, after the German gateway announced a 6.4% increase in first-quarter container traffic.
Hamburg's growth rate far exceeded "noisy neighbour" Antwerp's 0.7% upturn – in recent years the rival has held Hamburg's traditional crown as the second-busiest container gateway in north Europe.
A spokesperson for Hamburg told The Loadstar container volumes from China – its largest trading partner – had increased 2.1% over the three month period.
"One in three of all containers handled in the port are for, or from, China," he said,
"Complementing the excellent seaborne services, more than 235 connections by rail are now offered from Hamburg along the New Silk Road," he added.
Chief executive Axel Mattern described the port as the central freight handling hub for transport along both the maritime and overland Silk Road.
"Having handled around 4.8m teu last year for or from China, compared with other locations in Europe Hamburg is the main hub for China freight by a wide margin," he said.
"We shall be further strengthening and expanding our location, in terms of transport geography, for the benefit of our worldwide port customers."
The port's container volumes for the three months to April hit 2.3m teu, with 865,000 teu transported by feeder vessels onto other European ports.
And the strong growth seen in container volumes was superceded by an 8% upturn in hinterland traffic, leaving one source optimistic for the port's future.
"It seems Hamburg once again has something to sell, as these numbers are very positive – albeit coming in at a lower level to its competitors," the source told The Loadstar.
"If the only thing that has held Hamburg back has been draught, it should have something good, especially with Dutch and Belgian ports liable to over-saturation on the barge side."
That being said, Rotterdam's container business has hardly struggled, with its Q1 volumes up 7.3% to 3.7m teu, and while Antwerp only inched up 0.7%, it still hit 3.4m teu.
For its part, Rotterdam puts the growth down to a continuation of "significant increases" recorded last year, largely the result of a "sharp rise" in Asian transhipment volumes.
Chief executive of Port of Rotterdam Authority Allard Castelein said: "We had an excellent start to 2019 with record throughput volumes in the first quarter. "For the whole year, we are adhering to our forecast that throughput will increase slightly."
Despite the relatively muted growth in container volumes, Port of Antwerp chief executive Jacques Vandermeiren was not to be deterred. Instead he pointed out that the port had outperformed its best ever March-performance, before citing a weakened market as the potential cause of stunted growth.
"Our container throughput continues to grow despite the weakened economic outlook," said Mr Vandermeiren. "This is good news and consolidates our excellent position as a container cargo hub in the global logistics chain."
But there is no doubt that Hamburg is looking to regain its place as north Europe's second busiest port with works on upgrading the Elbe fairway having already started.
Mr Mattern told The Loadstar that commencement of construction represented a positive signal for shipping companies and shippers in Germany and internationally.
"We shall be implementing the project as swiftly as possible and hope that no delays will arise," he said. "Adjustment of the fairway will not just simplify calls in Hamburg for shipowners, but will also permit handling of larger volumes.
"Extra draught and an improved situation for passing on the Elbe will also facilitate better use of transport capacity on their ships."
Once the Elbe has been deepened, large containerships and bulk carriers will be able to bring an additional 18,000 tonnes of cargo to Hamburg.
Mr Mattern said the port and its handling terminals are already clearing mega-carriers with slot capacities of over 21,000 teu. Furthermore, the team is also reportedly preparing to clear arrivals and departures by even larger vessels.
"The orderbook for the new generation of mega-carrier is full," continued Mr Mattern. "We are raring to go with carrying out all necessary preparations, so that even the 23,000 teu vessels can make it safely into the port of Hamburg."