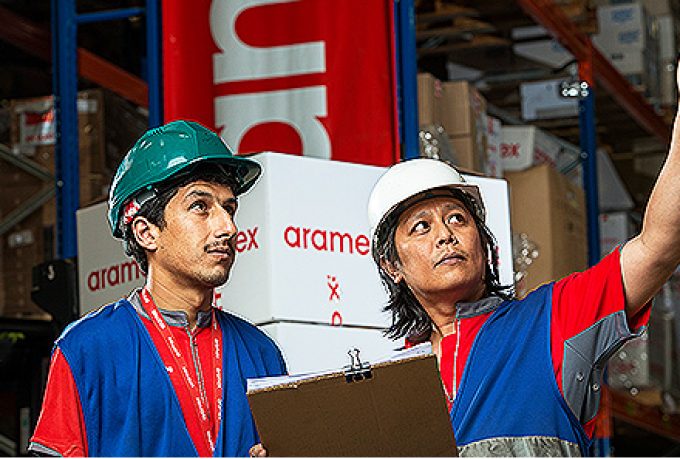 Cross-border e-commerce saw Aramex revenue rise 19% last year, but the company saw pressure on margins due to applying volume-based incentive rates to key customers.
UAE-based Aramex's international express business saw revenue reach AED2bn ($546m) for the full year, while its domestic express business grew 4%to AED1bn.
Aramex adopted a variable last-mile business model in 2017, which, it said, also put pressure on domestic express margins, while capping the increase in operating expenses.
In the fourth quarter, cross-border express grew 22% to AED609m, while domestic saw double-digit growth of 10%, reaching AED272m.
The freight forwarding business also saw a strong fourth quarter, with revenue up 11% to AED304m, as the company's oil and gas business in the Gulf region experienced an "excellent rebound". The full year was weaker, however, with freight forwarding revenue up just 2% to AED1.15bn.
The logistics and supply chain management arm was hit by currency fluctuations and fell 2%. Excluding currency effects, it would have grown 6%, according to the company.
Overall, Aramex saw full-year revenues total AED4.7bn, up 9% year on year, while net profits edged up 2% to AED435.4m.
The company said profit growth had been hit by a "one-time fair-value adjustment related to Aramex's investment in the AMC Logistics joint-venture in Egypt in Q2 2016". Excluding this adjustment, net profits would have grown 13% in 2017.
CEO Bashar Obeid said it had been a "robust" performance, mostly driven by the "surge of e-commerce activities globally".
As a result, he acknowledged, the company needed to "boost investments in last-mile capacity solutions across our key markets".
He added: "We are very confident about the growth potential in 2018, amid the continuous boom in e-commerce activities globally, yet we have to remain cautious about the changing competitive environment that requires highest levels of efficiencies and operational effectiveness in meeting customers' expectations.
"We will be focusing on key strategic initiatives, aiming at transforming our business into a technology-driven enterprise and enhancing our operational efficiencies through various cost restructuring programmes."
COO Iyad Kamal added that the company planned to grow.
"We are keen to carry the momentum into 2018 and beyond. We will continue to enhance our operations by leveraging innovative technologies that will lead to a further enhanced customer experience and improved business efficiencies.
"We are also exponentially expanding our capacity on the ground to effectively accommodate the dynamic growth we are witnessing in global e-commerce activities."