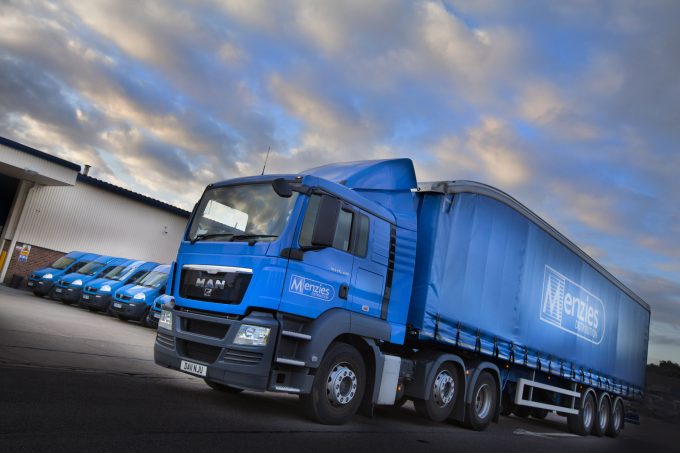 The row between management and shareholders at UK courier and e-commerce fulfilment firm DX Group took a new course late last week when its largest shareholder announced its opposition to a merger with Menzies Distribution.
Gatemore Capital Management, with an 11.3% stake, has rescinded its call for an emergency general meeting (EGM) of shareholders to vote on the removal of DX Group chairman Bob Holt and non-executive director Paul Murray, following news that DX has entered merger talks with Menzies Distribution (MD).
Gatemore said the merger announcement had "confused the aims" of the EGM.
In a letter to the DX Group board, Gatemore managing partner Liad Meidar wrote: "Our EGM proposals were brought to address the urgent need for effective leadership and to improve the governance standards of a suboptimal board structure. Our proposals were not designed to act as a referendum on an ill-conceived transaction that has been negotiated from a position of weakness."
Gatemore submitted its EGM request after a series of profit warnings issued by the board to the London Stock Exchange's Alternative Investment Market (AIM) had been followed by a steep decline in the company's valuation.
It is now claiming that the merger, which is being structured as a reverse-takeover of MD by DX, has breached AIM rules and caused DX shares to be suspended from trading.
Under AIM rules, reverse-takeover discussion ought to be kept confidential until a binding agreement has been reached.
"No binding agreement has been entered into, and the announcement implies an admission document may be months away. All the while, DX shareholders are unnecessarily tied down," Mr Meidar wrote, and outlined the shareholder's opposition to the Menzies deal.
He described Menzies as a "low-margin and unattractive business" and "we can understand why Menzies shareholders have been seeking to spin out this business and separate it from the more profitable aviation business", and added that it would work to DX's detriment.
"One of MD's main strategies for stemming the decline in its core business is to act as a neutral consolidator for other parcel carriers, such as Yodel and DPD. DX operates a national parcel network and is a direct competitor to these companies. This neutral consolidator strategy could be put at risk, as these companies are unlikely to want to expose their customer base to one of their direct competitors.
"We believe DX has substantial unrealised value, with a strong brand and leading positions in document exchange, secure delivery and IDW freight," he added.
"As such, we are naturally cautious about a transaction which adds a significant amount of debt and dilutes shareholders by 80%. We are also cognisant that any merits of the proposed transaction with Menzies rely on achieving meaningful operating synergies which have all too often been elusive in this sector."
He said the company's other shareholders largely fell into three board categories: some who wanted to "maintain the status quo and to give this deal a chance to be consummated as it is"; those, such as Gatemore, which want the Menzies deal abandoned and a new board installed; and those in the middle "who believe that the current deal is suboptimal but that the existing process should result either in new bidders coming to the table or the negotiation of more attractive terms with Menzies".
Mr Meidar said that Gatemore had moved itself into the third category to see if a better deal could be achieved "in the spirit of collaboration".