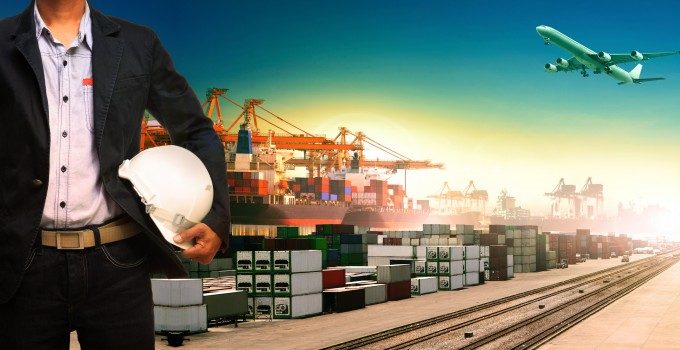 I have good friends in the banking industry in the City of London, and a few of them wouldn't be drawn into discussing Air France-KLM's broader strategy after its results came out on Thursday – not even off the record.
"Does it have one?" was the most recurring feedback I got.
It would not surprise anybody if Air France-KLM's corporate strategy was plainly wrong at this point in time. It doesn't seem to have one in cargo, anyway, and things aren't much different elsewhere. Poor 4Q and annual results only reinforce the view that the next few quarters will be incredibly painful for the shareholders of the Franco-Dutch flagship airline.
Incidentally, the shares are down almost 8% in the last two days of trading, which should not come as a big surprise if you read our previous coverage.
Results
2014 revenues were down 2.4% at €24.9bn, while operating income (Ebit) came in at -€129m, down from €130m in 2013, yielding one of the worst performances in the last four years. Since 2011, the carrier has recorded aggregate economic losses of €5bn, once interests and taxes are included.
At about €200m, the net loss for 2014 is well below the last four-year average of €1.25bn, but that's only because the bottom-line includes a massive contribution of almost €1bn from non-recurring items, such as "non-current income" and "sales of subsidiaries".
Nobody knows where additional income, which is needed in 2015, will come from, even assuming that capex cuts and operating cost savings add €500m to the group's net income and strikes won't take place.
Ebitda came in at €1.6bn, some €300m lower than in 2013, and about €80m below consensus estimates. It was only about €100m higher than in 2012. Excluding hefty losses associated to strikes, Ebitda was up €266m to €2bn.
That's not good enough, however, because operating cash flow isn't rising fast enough – it's actually down by almost half a billion – and the balance sheet is getting weaker; cash and cash-like items amount to €3.5bn (down 16% from €4.2bn).
Even if Air France-KLM manages to grow its 2015 Ebitda by 10% in real terms to €2.2bn, and excluding strikes, it may just break even or, more likely, it will be in the red, once again. The carrier has pushed back its target for net leverage, while cutting costs and investment, but as it cuts back investment, its growth projections inevitably become less appealing.
Moreover, it is still paying about half a billion euros in interest, and although its gross debt pile is down to €8.9bn from €9.5bn, its net debt position and net leverage have risen.
"Net debt amounted to €5.41bn at 31 December 2014, versus €5.35bn at 31 December 2013. The 12 months trailing net debt/Ebitda ratio stood at 3.4x at 31 December 2014 compared to 2.9x at 31st December 2013." Adjusted for the strike impact on Ebitda, it would have fallen to 2.7x, it added. There's no guarantee that further industrial action won't take place this year and next, as recent events at Lufthansa testify.
Finally, another hurdle for 2015 and 2016 is represented by exchange rate swings. Euro/dollar parity is not out of question, and in 2014, losses related to exchange rates already amounted to €150m.
Suppliers
"Come on, don't be shy to ask whether Air France-KLM will survive or not!" a senior debt banker said today.
I didn't ask, simply because I assume one way or another the taxpayer will be forced to bail out the carrier at some point. So I am more interested in assessing the value of its current strategy, and the good news is that I think there is one in place: Air France-KLM is splashing out top dollar to steal market share from low-cost carriers.
The bad news is that Air France-KLM is cutting back investment in its core operations, but billions may be wasted to chase rivals in a market where Air France-KLM is the obvious laggard.
Air France-KLM said last week – only a couple of months after it had announced the deferral of delivery of 10 777s – that it would buy 20 737-800 jets, for which it would pay $1.8bn between January 2016 and 2018. The deal would allow it to expand the fleet of its low-cost carrier Transavia – that was also confirmed in its annual results.
But is investment in Transavia meant to be the solution?
It is not even to say that Transavia is making profits. Although trends for growth are mildly encouraging, Transavia needs significant investment to become profitable and this is a risky strategy not only for Air France-KLM, but also for its entire supply chain.
While Air France-KLM managers may believe they have a few irons in the fire – "Air France is not a bottomless pit", CEO Frederic Gagey wrote in a paper some 10 days ago – Air France-KLM's latest aircraft purchase agreement signals a lack of direction in strategy and heightens the credit and counterparty risk for its suppliers.
Take Boeing, whose equity value has doubled in the last two years. Surely Boeing shareholders could do without orders for which payments may never be collected, although the US group's balance sheet points to a very strong financial position. Not all suppliers are Boeing, however.
And of course, there are the endless antitrust claims, the most prominent currently being Deutsche Bahn's claim for about €2.1bn in damages. Air France-KLM is among the accused and could have to stump up more cash to settle, which is DB's preferred option.
I wish all the best of luck to its shareholders.