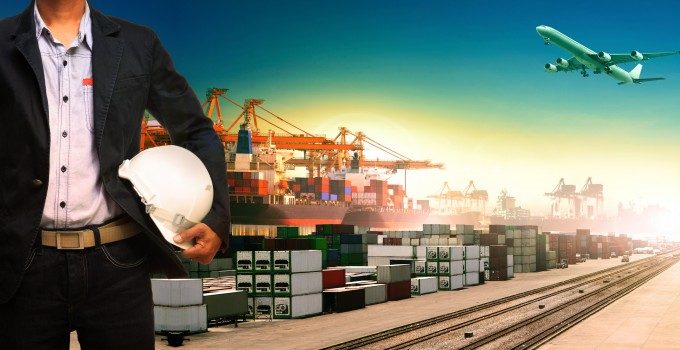 Dnata UK has revealed Building 521a, its new state-of-the-art on-airport cargo facility at London Heathrow, will be dedicated to long-term partner Cathay Pacific when it opens its doors in April.
Ending months of industry speculation as to who would tenant this prime piece of real estate at the UK's biggest airport, dnata is poised to unveil a high-spec customised handling facility designed to meet the Hong Kong carrier's specific requirements as it rapidly expands its UK cargo business.
dnata has invested £40 million in Building 521a, a 63,600-sq-ft warehouse and office facility located next to the award-winning dnata City complex.
A six-month refurbishment has seen dnata implement its pioneering vehicle control centre at the facility, an industry-leading innovation already operational at dnata City. Further enhancements providing customers with full e-airway bill processing including receiving advance data information are to be included.
Building 521a also provides easy landside customer access and direct airside access, which combined with the new control centre, will ensure processing times are kept to a minimum.
Cathay Pacific's move to Building 521a also paves the way for dnata to up-spec the airline's current South Point facility at dnata City to cater to the evolving needs of the cargo handler's current and potential airline customers.
Gary Morgan, the CEO of dnata's UK operations, revealed the investment in a dedicated cargo facility for Cathay Pacific was part of a landmark contract signed between the handler and the airline earlier this year.
"We are providing Cathay Pacific, a valued dnata customer for many years, with a prime airside location at Heathrow as a sign of our long-term commitment to the carrier and its UK and Ireland growth strategy," he said.
"As the airline continues to develop its cargo and passenger business at a number of major and regional airports, dnata and Building 521a will provide the necessary handling and logistics support to facilitate this expansion."
On January 1 this year, Cathay Pacific awarded dnata its cargo handling contract for Manchester Airport and UK regional airports, including inter-airport trucking throughout the UK and Ireland.
This led dnata to invest in Building 307, an additional 29,674-sq-ft facility located near the handler's current 55,159-sq-ft Manchester operation, Building 300.
London Heathrow's Building 521a will also cater to cargo handling for Cathay Pacific from London Gatwick, with volumes set to grow when the airline launches a new four-times weekly service to the UK capital's second-largest airport from September 2.
"As we develop our UK and Ireland cargo network, so we strengthen our long-term partnership with dnata, which has a proven track record handling our product in the UK and Ireland," said Andrew Roe, Cargo Manager UK & Ireland at Cathay Pacific.
"Building 521a has been custom-designed with our specific cargo handling requirements in mind and with dnata managing the process with its leading-edge technology and professional workforce; we are well placed to grow our UK business in the future."
Building 521a's official opening ceremony will take place on 19th April.