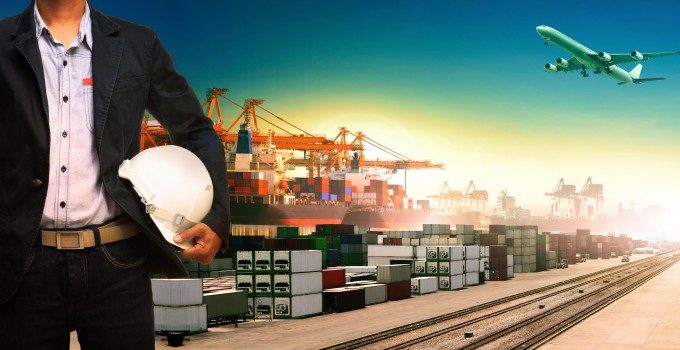 Online platforms may be improving freight forwarding's front end, but those predicting the demise of the traditional operator may have overestimated the impact of technology.
Transport Intelligence's recently published Global Freight Forwarding 2018 report, which polled 20 major forwarders and several online platforms, believes the tech crowd are not the transformative power many feared.
"Online forwarders have been key to innovation in service and experience, and in the wider movement to embrace new tech as it matures and start to create value," says the report.
"On the other hand, at a first principles level, the underlying operations of forwarding have remained relatively unchanged. Forwarding remains a process of buying space and securing volumes, of ensuring goods reach destination on time, in good condition, and of building trust and lasting relationships."
Key to its enduring appeal, according to the report, is shippers' need for flexibility in handling their shipments.
In contrast, the report argues, by its very nature automation comes with a relatively high level of rigidity, which can cause problems in the supply chain.
"A common refrain from interviewees was that tech forwarders would not be a channel through which large shippers managed their global or regional shipping needs," it says.
"Large shippers with complex, diverse and multi-year requirements will continue to put their logistics needs out to tender and have forwarders bid for it with a negotiating team."
Furthermore, many believed that these platforms would also not be suitable for start-ups, which it said often required "hand-holding".
However, the report recognises there are opportunities for tech platforms to leverage their simplified systems.
"Tech forwarders are best set up to serve SMEs which require 'transactional' country-to-country services, such as the booking of the core sea or air transportation," it says.
"Simplicity and responsiveness are often the most crucial factors in determining which forwarder an SME picks, and this is the main reason they would use a tech forwarder."
Yet it also questions the potential profitability of online platforms, noting that the levels of transparency they bring with them are squeezing margins.
An "overwhelming" number of respondents indicated gross profit per teu had fallen, and would continue to drop, although there was no consensus on how much.
"However, 'costs to serve' should fall as front-end online booking entail lower process costs compared to traditional forwarding," it adds. "And this was one of the most common themes among those interviewed: that process automation was the way in which forwarders were reducing costs."
It concludes that the lack of transformative quality brought about by tech platforms will see only some of them find a sustainable business model.
While acknowledging that these platforms had changed the strategies of the larger forwarders, it suggests they do not offer an existential threat.
"There is no future where they displace large forwarders, which will continue to manage the needs of large shippers," it says. "Nor is there a future where the innovations such forwarders and platforms have brought to the market and drawn out of the incumbent players disappears."