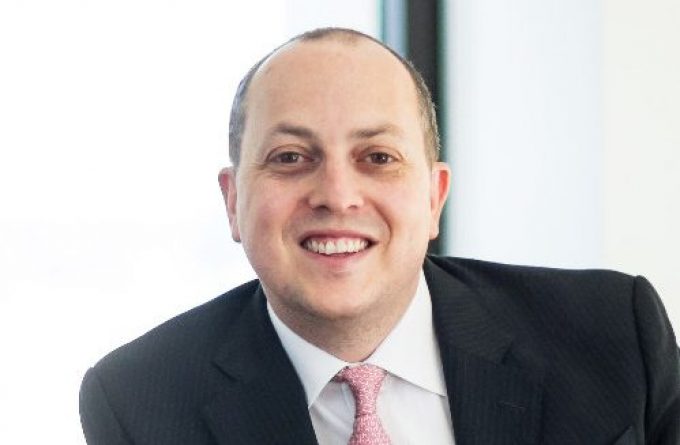 DHL Global Forwarding's strong first quarter has buoyed the division's hopes for the year, with expectations of continued growth.
Profit climbed 42.9% in the three months to April, and chief executive of the Americas David Goldberg (pictured above) told The Loadstar the company continued to see good volumes.
He said: "We have been successful in implementing new systems and are in the process of bringing in a number of new customers."
One of the new systems brought online is its DHLi Quote & Book tool for air and ocean shipments.
Initially focused on air and ocean freight, DHLi provides quotes and bookings 24/7, covering door-to-door shipments, and provides comparisons between the operator's services.
"We have started with air and ocean as these are our core products, and we have seen a good uptake by customers," said Mr Goldberg. "It provides quicker flows and meets customer demand for bookings with fewer interventions and greater visibility."
The service covers 60 countries and there is an expectation that number will increase soon, but unlike many of its competitors, DHL GF opted to develop the service in-house.
Chief executive Tim Schwarth claimed it was the market's "most user-friendly" system, but has not revealed when it would be rolling it out for road customers.
Road has proved a difficult transport mode in recent years – both in the US and elsewhere – amid an ever-worsening driver shortage.
"And rail is equally as challenging here in North America," said Mr Goldberg. "I would say, certainly in some instances, that this is a problem of infrastructure, which has only worsened with the exponential volume increases rail keeps seeing."
In an effort to safeguard itself against the dearth of US truckers, Walmart announced it would be raising driver salaries to tempt more entrants into the workforce. But while Mr Goldberg understood the logic, he questioned whether money was the main reason for the decline in driver numbers.
"I don't think it is just a case of paying more; we are seeing older drivers retiring and younger people don't see it as an attractive industry," he said. "They don't want to live in a cabin, so I think what's needed is an intervention by the industry to make it more attractive, and maybe change the way it operates.
One suggestion he makes is that rather than having one driver cover hundreds of miles, a series of handovers be employed. This, he said, would allow some drivers to hand-off the truck and get back home for the night.
"Getting trucks is certainly remaining difficult," added Mr Goldberg. "These issues lead customers to seek diversification within their supply chains, just as we saw after the west coast port strikes and the changes in strategy they brought."