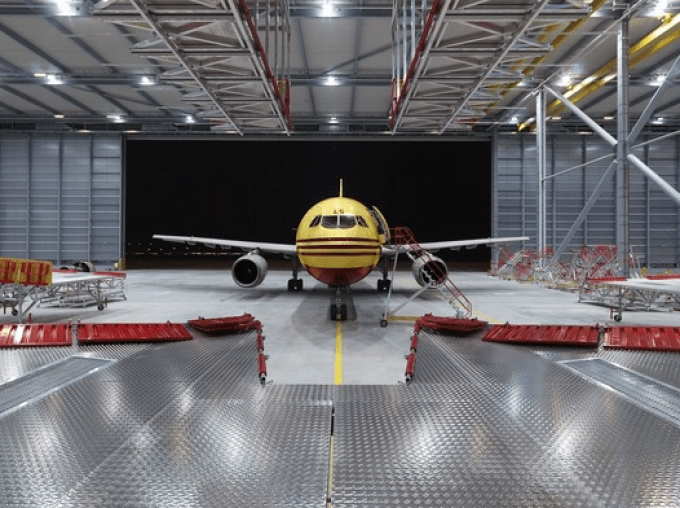 DHL Express is pumping €134m into Scandinavia as it breaks ground on developing a new hub at Copenhagen Airport.
The facility, covering 26,172 sq metres, is expected to be operational by 2023 with capacity to handle 37,000 packages an hour, 24 hours a day.
Newly appointed chief executive of express John Pearson said the investment was part of DHL's plan to "grow through quality" and would create 100 jobs.
He said: "We are investing significantly in the expansion of our infrastructure to increase efficiencies and to improve delivery capabilities.
"Our hubs are the backbone of our network, connecting businesses from all industries and private customers alike, enabling them to benefit from ongoing e-commerce growth."
DHL Express is in the midst of a major investment programme, having purchased 14 Boeing 777 freighters and five Airbus 330s last year.
The Copenhagen investment follows work starting on a €13.4m terminal in Fredericia, targeted to open in the first half of 2020.
MD of Express in Denmark Atli Einarsson said: "We're experiencing enormous growth in our cross-border online trade and we are also preparing for customers' growth, including manufacturing companies in the pharmaceutical and fashion industries.
"This massive upgrade in Copenhagen will turn it into one of the most modern of our 19 regional hubs worldwide. and will benefit those in Denmark and the Nordic region."
At present, packages to and from Denmark have had to travel via the company's hubs in Leipzig and the East Midlands.
Chief executive of Copenhagen Airport Group Thomas Woldbye welcomed the investment, describing it as "important" for the country.
"Air freight is crucial for maintaining and developing Copenhagen Airport as a key Northern European hub. We can see growing demand for high-quality air freight facilities to handle the increasing volume of freight to and from places like China.
"It also meets the needs of consumers who do more and more of their shopping online. This really is great news for Denmark and the region."
Belief in the growth prospects for Danish air freight saw the airport operator get the green light for a new business park in 2017. Once completed, the facility will double the available capacity to 1m tonnes annually.